Gucci Mane has shed some light on how he lost possibly a half a million dollars to Drake in a bet between the
Gucci Mane sat down with Jalen and Jacoby for an ESPN interview this week, where he stopped by to promote his new album, Woptober II, and talk sports. During the interview, Gucci let slip that he lost over six figures to rapper Drake over the Bucks vs. Raptors series of the NBA Eastern Conference Finals. While both rappers have a history of supporting multiple teams, Drake grew up in Toronto and has had a clear affiliation with the team, whereas Gucci Mane, whose real name is Radric Davis, doesn't seem to have an obvious connection with the Milwaukee Bucks.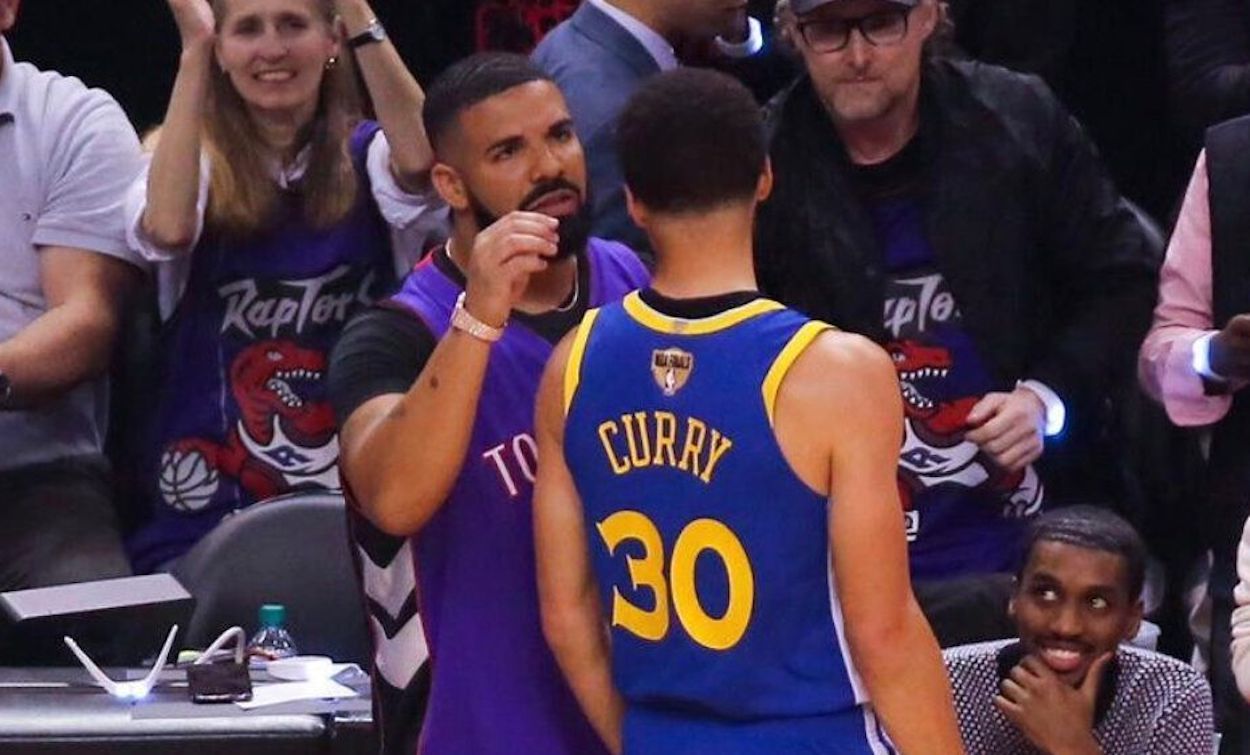 After falling into a 0-2 hole, the Raptors went on to win the Eastern Conference Finals in six games. Gucci Mane told Jalen Rose, "Yeah I lost a bunch of money. I lost over six figures—and I lost my damn shirt. Because we bet the jersey, too…I literally lost my shirt." When pressed on exactly how much money Gucci and Drizzy had on the table, Gucci only indicated that $100k was "light", suggesting the amount was much more. He went on to speak hopefully about what's to come, saying, "We'll get him back this season."
After losing Kawhi Leonard, Drake is unlikely to be putting so much at stake to stand by his beloved Raptors. Drake has supported several NBA teams in the past, including the Golden State Warriors. Both Gucci and Drake have been accused of being band-wagon fans, with Gucci rocking several different jerseys and Drake befriending and partying with every major NBA star over the years despite their team affiliation. For Gucci Mane's sake, let's hope his new album makes him back some of that money he lost. The album dropped October 18th and has been met with mixed reviews.
The Raptors went on to win the NBA finals last season and Drake collected all the infinity stones and became invincible ever since.