Future alleged baby mama Eliza Reign is roasting him to a crisp on Instagram while also calling him a deadbeat dad.
The Atlanta rapper is infamous for having multiple baby mamas, with some seemingly popping up out of the woodworks at times. Most recently, he has been dealing with drama from his latest alleged baby mama, Eliza Reign. Urban Islandz reported that Reign has been claiming that Future is the father of her child, but the rapper has denied it. This has been ongoing for quite some time now with the woman claiming that she is going to take the matter to paternity court but cannot afford to do so. It appears she has resorted to a much economical option to call out the "Molly Percocet" rapper.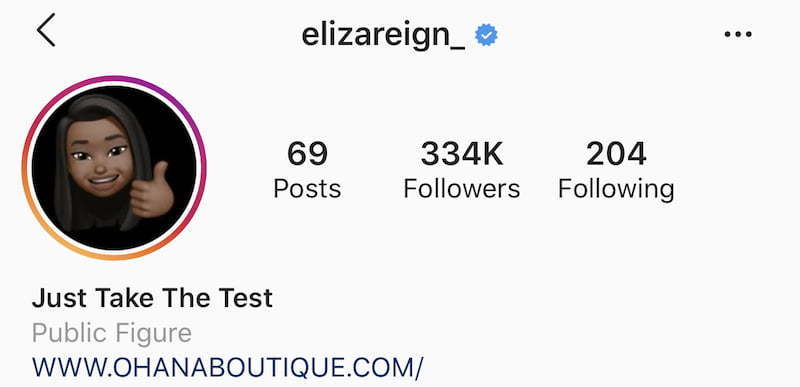 Eliza recently modified her Instagram name to "Just Take The Test" and updated her profile picture to an emoji giving a thumbs up. hough she is very persistent and quite serious, one has to admit that her facetious approach is slightly amusing as well. Eliza recently filed new court docs pleading with a judge to deem her "indigent" so as to have a majority of the court fees she would have to pay be waived and allow her to proceed with legal action against her alleged baby daddy.
Future has been denying this child who would be his 7th offspring since baby Reign was in the womb. According to Eliza, the rapper even allegedly threatened her life last year when she announced that he was the paternal father of the unborn child. Now that the child is out in the world, she is seeking financial support while the Freebandz rapper continues to ignore her and take his other baby mamas on vacations.
While Eliza's efforts to coerce Future to do the one thing that would prove which one of them is telling the truth are getting more creative, Future continues to deny the child and has even filed to have the entire lawsuit against him thrown out claiming that the woman committed "fraud upon the court" with her claims. Though the rapper has many baby mamas, he always seemed to be very welcoming and accepting of his children. Then again, I'm sure Eliza better than any of us knows very well if she and Future ever attempted to bake one of her eggs. Who do you believe?