Future has a new baby born over the Easter holiday.
The Atlanta rapper's rumored new baby mama Eliza Reign confirmed on the Gram that she gave birth over the Easter Weekend. Over the past few weeks, she has been showcasing her massive baby bump on social media. The Haitian born Instagram model announced her pregnancy last year while Wendy Williams confirmed on her show that her baby daddy is Future. She posted a photo from her hospital bed after giving birth wishing her fans Happy Easter.
"Still Glowing #HappyEaster," she wrote. Future has not responded to the reports, but sources say he is aware of the birth and plans to do a paternity test to determine if he is really the baby's biological father.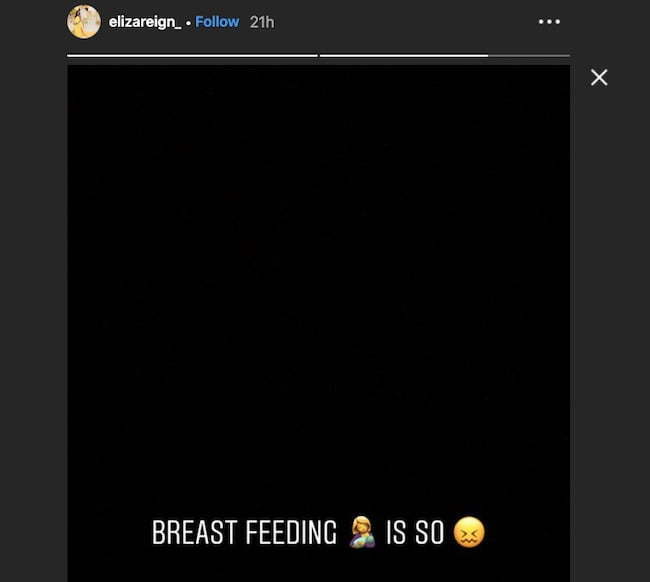 The Freebandz MC already has five kids including a 5-year-old baby boy, Baby Future, with ex-girlfriend Ciara. He also has a baby with Bow Wow baby mama, Joie Chavis. He was spotted at Chavis' baby show last year, but the two have since parted ways.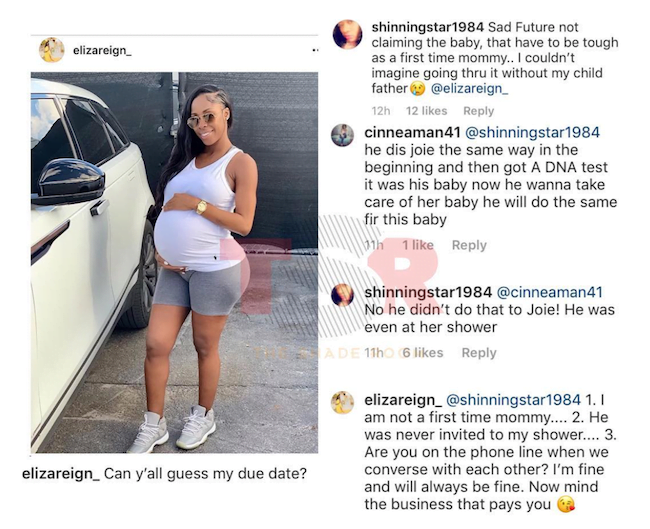 Last week, Eliza Reign responded to a fan who trolled her on IG after she posted images from her baby shower. The fan questioned why Future was not at her baby shower and then suggested that he doesn't claim to be the father of her child. Reign made it clear that she is not a first-time mother and that she and the rapper regularly talk on the phone, but he was never invited to her baby shower.
If you check all over her comments, then you will quickly notice that it's filled with comments about Future.