Warlord, aka Bounty Killer, is not happy with the level of treatment dancehall music, and its related events have been getting from the Jamaica Tourist Board (JTB).
According to the Bounty Killer, more respect is being given to tourists who flock to the resort areas, as opposed to the more adventurous tourists who come to Jamaica to experience the true culture and vibes of the capital city Kingston, which has been declared by the UNESCO as a Creative City of Music.
"One thing I don't understand. Tourist Board does not recognize dancehall and its potential for pulling in tourists. Jamaica Tourist Board look at the tourist in dancehall like they are careless people. If you are not on a resort in Mobay or in Ocho Rios or a Portland, you don't seem like a tourist," Bounty, whose real name is Rodney Pryce, said.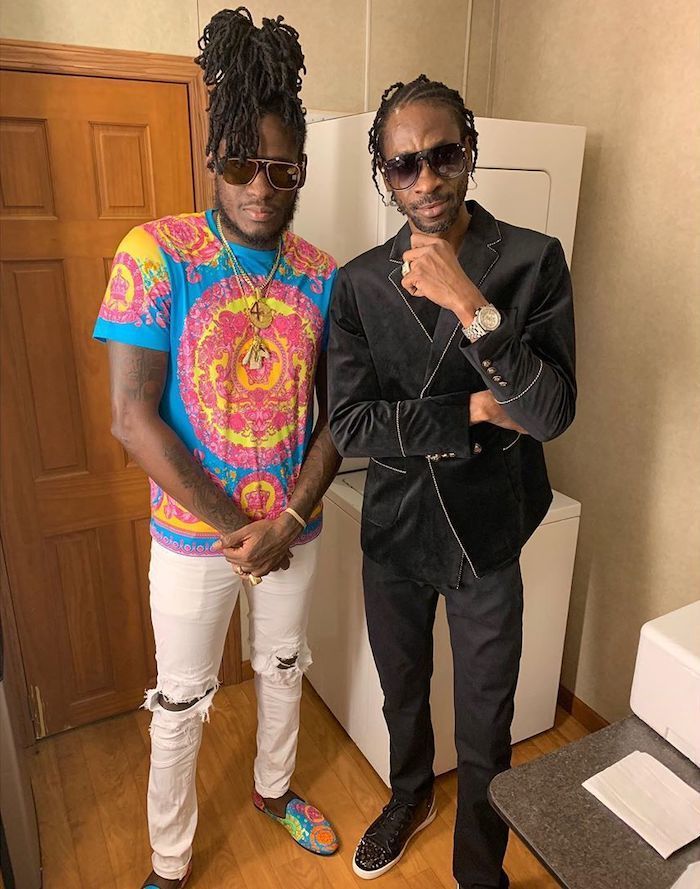 "If you come to Jamaica like the Japanese, or the people from Poland or Germany and go to parties and enjoy the culture, you don't seem like the ultimate tourist to (Tourism Minister) Mr. Edmund Bartlett," he argued.
The Warlord who made his comments during an interview with Onstage Host Winford Williams at the University of Technology, said the institutions are failing to recognize the power of the Dancehall genre, which is the offspring of Reggae, and that the two music forms are inseparable.
"If you notice, they don't endorse Dancehall events; they more endorse the Reggae stuff. Duhh; it's not only Reggae people come to Jamaica for. I am a Reggae/Dancehall artiste and I can tell you that," he said.
"People come for the Reggae more and they love dancehall just as much as Reggae. Because Reggae is the ultimate music, but don't act like dancehall is not a part," he said.
Bounty's sentiments have been long shared by other members of the entertainment fraternity. In 2017, fellow dancehall artiste Ding Dong told the Star newspaper that the hosting of dancehall parties within Kingston's inner-city areas helps to promote community tourism, and should be viewed as a community investment as it is a business which brings peace and stability.
Ding Dong had also argued that corporate sponsorship is readily given to reggae-themed events as opposed to dancehall-themed events.
"Dancehall events don't get much sponsorship, just through products. But Tourist Board won't do it," Ding Dong had said at the time.
Junior' Heavy D' Frazer, who was one of the principals of Supreme Promotions, promoters of the legendary dancehall show Sting, has also pointed out what he described as sponsorship bias at the state level.
According to Heavy D, the odds were against hardcore dancehall, and cited the example of the time a particular artiste had been banned by Supreme Promotions after misbehaving at Sting the year when it was sponsored by the Tourist Board.
He said the board refused to sponsor Sting again, but still went on to sponsor another Negril-based event over and over, even after the same artiste performed at that event and carried on in the same manner which he did at Sting.