Jim Jones has broken his silence after a "hectic" few weeks.
Jim Jones found himself in some pretty serious legal drama after he was named as a gang member by Tekashi 6ix9ine during a federal racketeering trial. Since then, he hasn't comment much on the case, as to be expected when he was potentially incriminated. The internet was in a frenzy after 6ix9ine named the Harlem MC and other celebrities while testifying in court on behalf of the government. And anytime there is some controversy in hip hop; you can expect 50 Cent to weigh in. That he did and went as far as calling Jimmy a rat on social media, comments that obviously didn't sit well with Jim.
The "El Capo" rapper sat down with the Breakfast Club Thursday morning to discuss his latest album and his new venture into the legal cannabis business. Of course, the morning show hosts couldn't let the interview pass without mentioning 50 Cent or Tekashi 6ix9ine.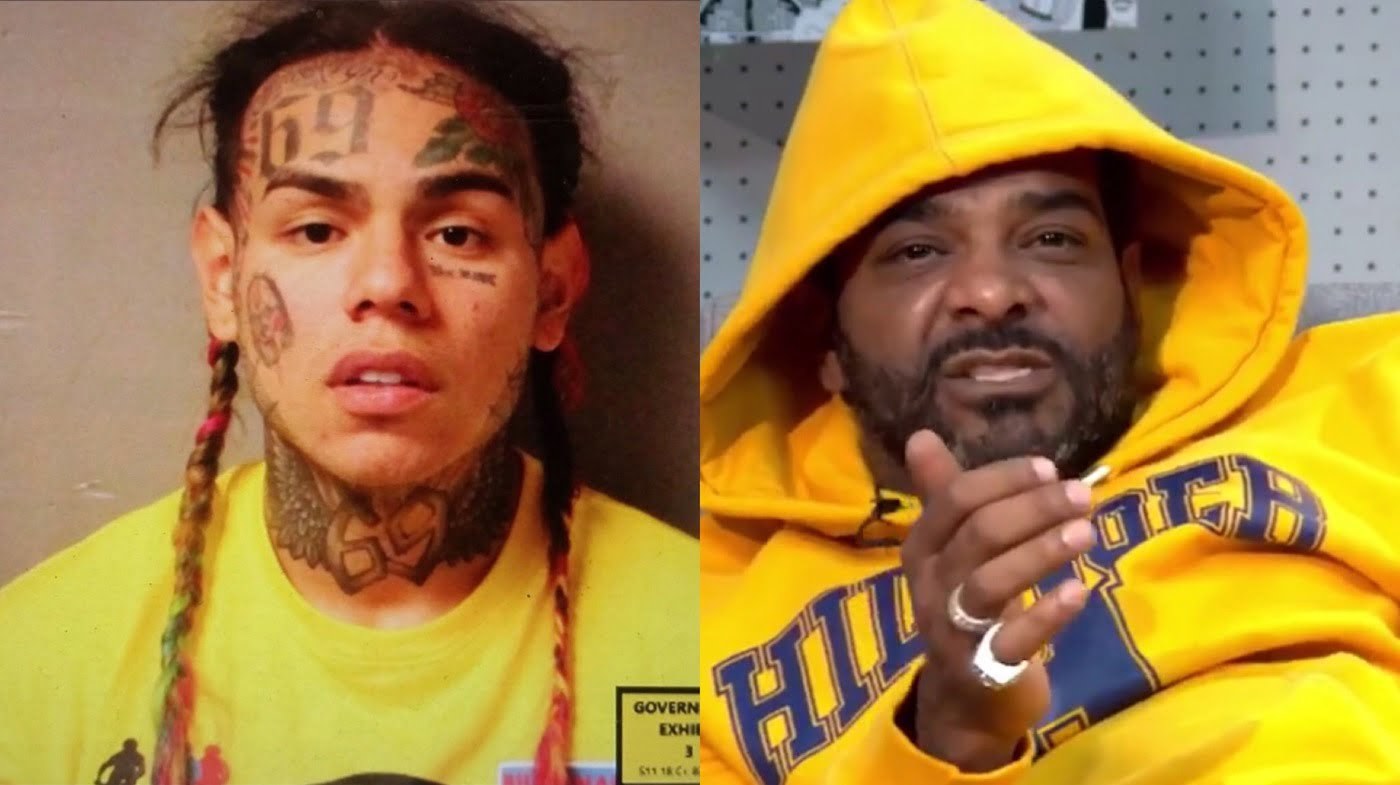 DJ Envy asked Jim what was his relationship with 50 Cent after 50 claimed Jim Jones was a snitch, and the host assumed Fiif was just making joked. "I wish I could be in the position to really say what I want to say," Jim replied, looking visibly irritated.
"But unfortunately, my life has been hectic this past month. But where I'm from, I do know people that we call 'real ni**as' or 'stand up men,' we don't try to tarnish other people's name by doing bullsh*t antics," he said referring to 50 Cent and his "antics" on social media that he has become known for. "It's consequences and repercussions for certain things like that. You know what I mean? Like, from where I'm from. But, I'll leave it at that. For the most part, everybody knows my life is real. I been doing this for way too long for anybody to play with me and sh*t like that. But, you know, some people think life is a game so we leave it like that."
Jimmy made sure to shoutout Nine Trey Gangsta Blood "godfather" Mel Murda, who the feds recorded him speaking with about potentially harming Tekashi 6ix9ine, a tape that played for the jury during trial.
"But I did want to say, I miss my brother Mel Murda man. Shout outs to Mel Murda, man. Keep your head up. I love you to death." After speaking on the ups and downs that come with progress in life, DJ Envy pressed him on his feelings about Tekashi 6ix9ine to which Jim quickly replied over and over, "I have no comment on none of that."
The 43-year old former Dipset member also mentioned his plans to drop new music in December and talks on him re-joining the cast of Love & Hip Hop.
You can catch the full interview below.