Spice says she wasn't wearing any underwear at the BET Awards when she appeared on the red carpet with Dexta Daps.
Dancehall diva Spice arrived at the BET Hip Hop Awards on Saturday night with Dexta Daps by her side. The "Sheets" deejay had already sparked a little controversy with her choice of escort considering the salacious headlines they inspired in the past. If you need a reminder, Spice and Dexta Daps put on quite the erotic performance on stage at a show in New York this summer. The raunchy video that went viral shows Spice twerking and grinding on Dexta as his bedroom songs filled the speakers.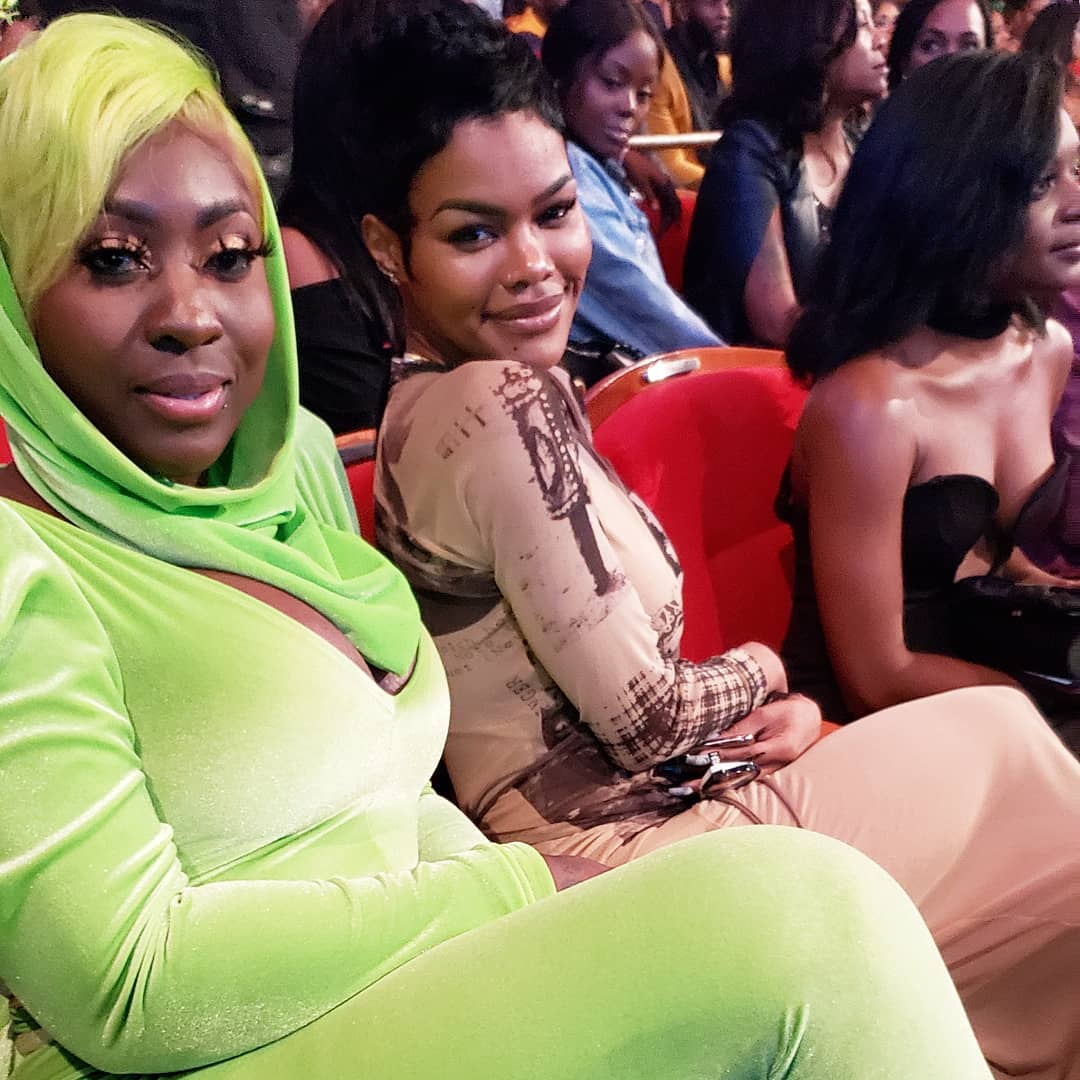 Dexta Daps made his BET Hip Hop Awards debut appearance on the red carpet at the Cobb Energy Performing Arts Centre in Atlanta, Georgia, on October 5. Daps looked dapper as usual, clad in black pants and shirt with a jacket that had gold stripes along both sleeves. Next to him was the 'Cool It' deejay herself who donned a neon green rayon and silk velvet bodysuit ensemble that hugged her tight waist and showed off her ample curves. She also wore a headpiece made of the same material and a neon green wig by Puddon Plussweet.
Though Spice's bright outfit really stood out, viewers could not help but notice that something else was prevalent in the photos as well. It seems the 'No Underwear' singer inspired Spice to do just that as she later admitted that she showed up without panties on. The Dancehall diva was noticeably going commando in these photos. As more fans started to notice, and Spice's 'buff' became the new narrative, she quickly made a post to address the situation.
"See the real panty dropper yah @dextadaps and its obvious say mi nah wear no underwear (I will next time)," Spice captioned the red carpet photo. Though the image has since been removed from the dancehall deejay's Instagram account, several other media accounts have already posted the screenshot leaving proof of Spice's regrettable decision for the world to see at any time.