Cyn Santana has no regrets about breaking it off with her baby's father, Joe Budden.
Love & Hip Hop New York reality stars Cyn Santana and Joe Budden were couple goals for a while after bringing baby Lexington Budden into the world and even getting engaged towards the end of last year. It seemed as though everything was going great until rumors began to spread that the two may have split up. A few weeks later, Joe Budden confirmed as much back in May, but since then, the two never really elaborated on what may have caused the sudden split. Cyn Santana finally broke her silence when she sat down with veteran reality star Tiffany Pollard for an episode of "Brunch with Tiffany" sponsored by VH1.
The two began by talking about motherhood as Cyn delved deeper into her difficult childbirth experience. The reality star gave birth to baby Lexington, Joe Budden's second son, in December 2017.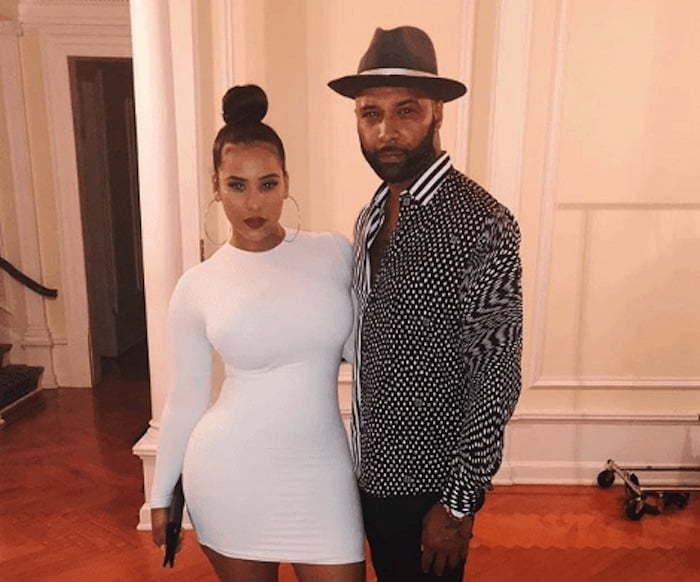 Tiffany was unaware that Cyn and Joe Budden split up earlier this year and casually brought up their past relationship. "Cyn Santana is single. It didn't work out and this is it," Cyn explained. After being asked about the breakup and if their high-profile status played a part in deciding to part ways, Cyn quickly replied: "We didn't decide anything."
"I did what was best for my mental health, for my peace and for me and my son." She clarified that she was the one that broke up with Joe and solely decided to walk away. "It was a decision that I had to make on my own. This wasn't a unison thing." The "Real Life" singer said since the breakup she has found true happiness and is nothing but proud of her decision. "Basically, let's just say that I'm probably the happiest that I've ever been, and that was probably the best decision that I've made in my entire life, in the 26 years of living on this earth. The best decision I made was leaving that relationship. And my son and I are amazing."
The two also touched on Cyn's past relationship with fellow Love & Hip Hop star Erica Mena, which brought her into the spotlight and on the TV screen. Cyn said she doesn't regret what she had with Erica at all. "Things happen. Things happen in life. I'm not in charge, I'm just living my life, and that was a part of my life." She said the two haven't spoken in a long time, but she wishes her the best. Erica is currently engaged to Safaree Samuels, and the two are expecting a baby of their own.
Joe Budden has never publicly spoken about why he and Cyn broke up but has mentioned that he was having difficulty seeing their son. Let's hope that the two can continue to co-parent in a peaceful way and that they both find happiness in their next relationships.