Beyoncé is once again at the center of pregnancy rumors after a new photo of the singer at Tyler Perry Studios Gala surfaced online.
Last month, Beyoncé ignite pregnancy rumors when she popped up at the Made in America Festival in Philadelphia. At the time, the speculations were on shaky grounds since she was spotted with some drink in a plastic container that, at the time, appears to be bourbon. Nevertheless, the Beyhive was adamant that she has a bun in the oven.
On Saturday night, Comedian Kway posted a photo of himself and Beyoncé at Tyler Perry Studios Gala opening ceremony in Atlanta. It would be an understatement to say that her fans once again thinks that she is pregnant. The former Destiny's Child singer donned a curve-hugging gold gown that appears to show off a growing baby bump.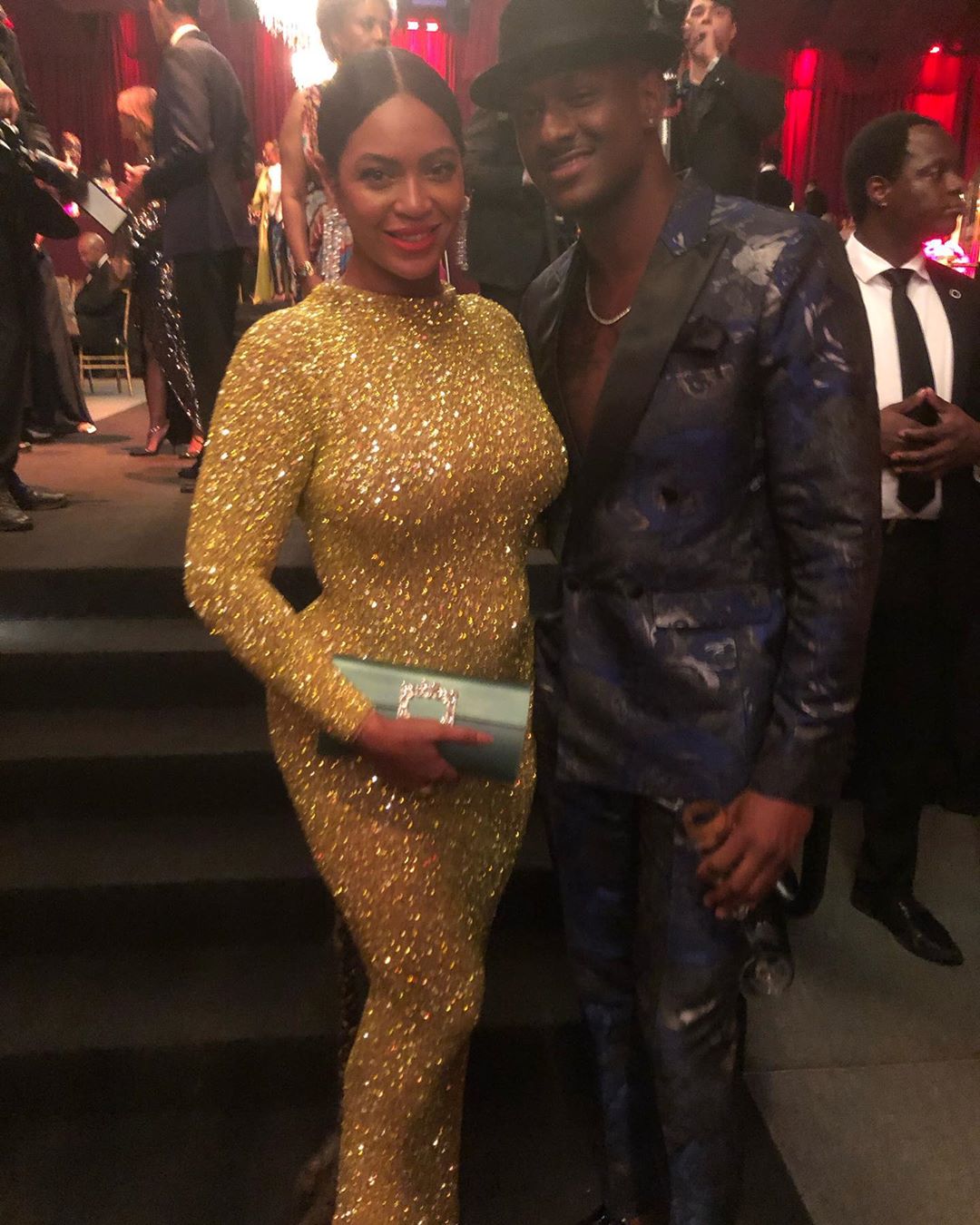 Kway captioned the photo, "Still recovering from Beyoncé grabbing me and telling me she love me." Fans quickly noticed some differences in Bey's appearances and started sounding off in the comments. The pop star has not announced that she is pregnant, and neither has JAY-Z.
Beyonce and her husband JAY-Z are already parents to 7-year-old Blue Ivy Carter and 2-year-old twins Sir and Rumi Carter. If she is, in fact, pregnant, this would be the couple's fourth child. Beyoncé is currently locked in a heated legal battle with a wedding planner over the Blue Ivy trademark. The singer recently filed legal documents saying that the name Blue Ivy is a cultural icon and thus should be protected under a Trademark. The legal fight over the Trademark continues in the courts.
Here are some of the messages from fans about Beyoncé seemingly being pregnant.
Soon y'all see a normal woman gaining alil weight she gotta be pregnant smh how is #Beyonce pregnant damnn can she just be eating good and not on a strict diet y'all are weirdos??and if she was pregnant and would announce it by letting TiTi post a pic omg she prolli just ate

— D.T. (@Yae_YeZZy) October 6, 2019
Is Beyonce pregnant?? pic.twitter.com/7K3sh53zVT

— Christophér (@ChrisFierce) October 6, 2019
Y'all are doing too much. Beyoncé is NOT pregnant and for y'all to say that based on low quality pics is RUDE. pic.twitter.com/G45GNju5BI

— ? (@kingcorveezy) October 6, 2019
WOW!!! Beyoncé really out here pregnant again!?! So you putting us on hold again huh?? I need a SOLO ALBUM!! I'm tireddddddd first you ? then Rihanna ghosted us I'm TIREDDDDDD I'm ready to GET THE FUCK! … ASAP! ??? pic.twitter.com/pl3KX6QdGS

— ? (@MissAhliya) October 6, 2019
y'all have said Beyoncé's pregnant for the past year. don't y'all think if she were pregnant…..her stomach would be GROWING?!?!?! pic.twitter.com/F2LVIN3g2x

— cjae?FAN ACCOUNT (@cjaeknowless) October 6, 2019
Beyoncé's pregnant again and I'm not the fetus. Life is ghetto and unfair pic.twitter.com/QS2tcKQvqG

— J? (@TheLifeOfJanai) October 6, 2019