Travis Scott has broken his silence on allegations that he cheated on his baby mama Kylie Jenner.
The real-life epitome of 'relationship goals' came crashing down when the world learned that billionaire entrepreneur Kylie Jenner and her rapper/producer boyfriend, Travis Scott had split. Now finally, Travis has addressed the rumors that he allegedly cheated on his girlfriend of 2 years and mother of his child.
In a statement on his Instagram story, Travis Scott wrote, "It's really affecting when u see false things said about u once again these false stories about me cheating are just simply not true. Focusing on life, music, and family at this moment is what's real." While we all want to believe Travis, some fans remained unconvinced because of the compelling evidence.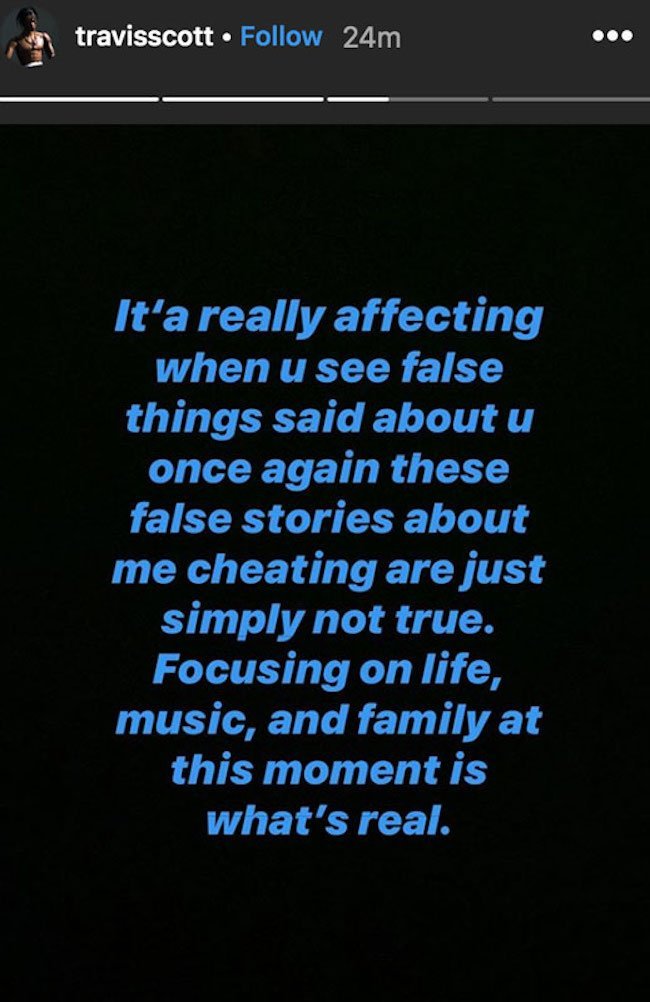 According to news sources, a woman who goes by the Instagram handle @yungsweetro is believed to be an ex-girlfriend of Travis Scott and the side dish that put a bad taste in the mouths of Travis and Kylie's fans. The woman who has since denied claims that Travis cheated with her, has reportedly been spotted at different locations around the same time as Scott for a while now.
This allegedly includes a skiing trip, a casino night, and other excursions. Moreover, she has publicly sent shots at Kylie Jenner in the past, even posting a picture of a new Rolex around her wrist on her birthday with the caption "Tell your baby daddy I said thx," oh, the nerve.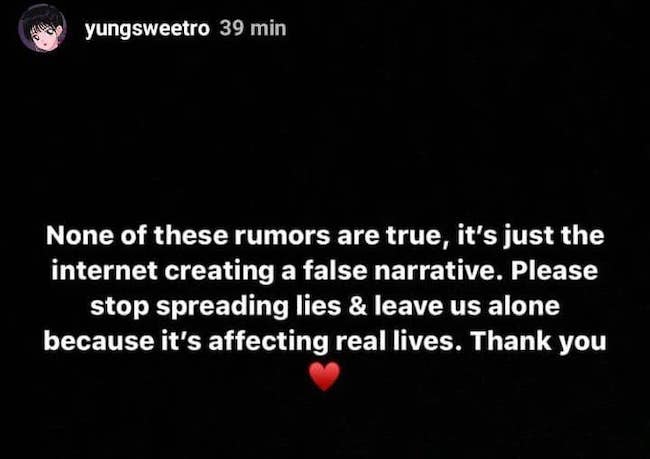 Both Kylie and Travis have swiftly found themselves wrapped up in rumors linking them to their exes amidst their break up. Kylie had to recently deny meeting up with Tyga for a '2 AM date' when the media ran with a story of her dropping some friends off for a late-night hang out with other friends at a studio where Tyga was that night.
According to E! News, the Kylie and Travis have decided to go their separate ways but haven't officially broke it off. "Kylie and Travis aren't officially calling it quits on their relationship, but are taking space apart," a source told E!. "It's not a firm split. They've been fighting again, but have still seen each other within this last month," the source added.
We hope the new parents will find a way back to their family, but we can't imagine the added pressure that all these rumors have brought on for them, possibly making it harder to reconnect.