Ziggy Marley was among five honorees recognized by the Creative Community for Peace (CCFP) at the organization's second annual Ambassadors of Peace gala on Thursday in California.
The organization, founded by music executives Steve Schnur and David Renzer in 2012, works to promote music and the arts as a means to attain peace, to support artistes and to counter the Palestinian-led Boycott, Divestment, and Sanctions (BDS) movement being waged against Israel.
According to Billboard Magazine, Ziggy was introduced by Schnur as a "Rastaman and a real mensch" before being presented with the CCFP's inaugural special artiste's award for peace.
In his address, Ziggy spoke on the awards from his perspective as a performer with no political leanings.
"I've been going to Israel since I was a teenager…Israel was a storybook place for us. We felt a connection to it through our father, through our beliefs," he said.
"I've been going back ever since. We don't play in Israel for political reason; we play for the people to spread our message of justice, love and peace for all people… Going to Israel for me is no problem because we go for the people, not the politics," he stated.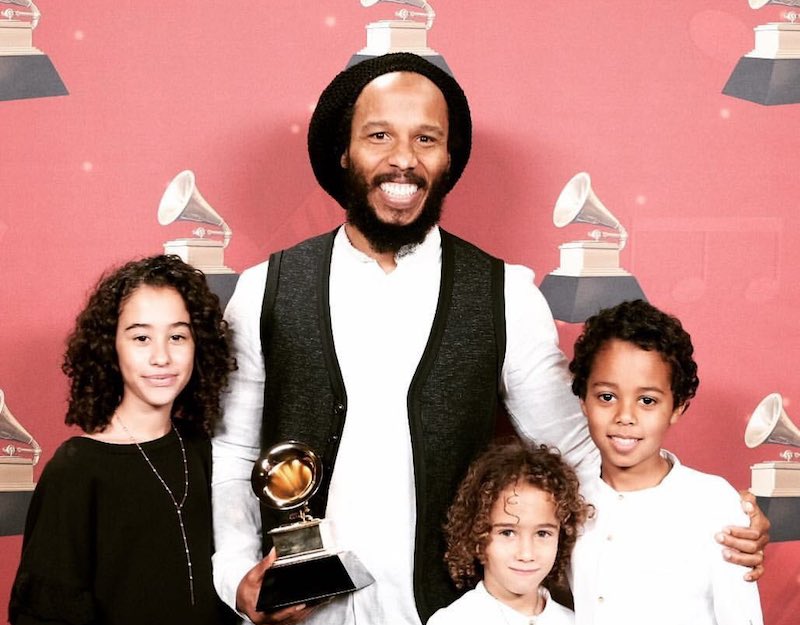 According to MSN, more than 400 entertainment industry executives were in attendance at the gala, which was held in Los Angeles at the home of entertainment attorney and CCFP Advisory Board member, Gary Stiffelman.
The other honorees were Warner Records' CEO/co-chairman Aaron Bay-Schuck; Caroline Music/CMG president Jacqueline Saturn; Q&A and Atom Factory founder Troy Carter and Latin music manager Walter Kolm.
Ziggy who is married to a woman of Israeli ancestry, has faced immense pressure over the last several years not to perform in that country, by many persons who have accused him of disgracing his father, the late musical icon Bob Marley's name, by going there.
But despite that he has persistently performed in Israel time and time again at events, including the Return to Zion festival at Sacher Park in Jerusalem a few years ago.
The singer has long contended that Rastafari has a lot in common with Judaism including the Old Testament, Solomon, David and Moses, which dates back several millennia.
No stranger to awards, musical and otherwise, Ziggy, was also honored by the Jewish National Fund with a Shalom Peace Award in 2015.
Along with his band, the Melody Makers, he scored his first platinum album with Conscious Party in 1988, which included the Top 40 hit, "Tomorrow People."
Ziggy earned his first career Grammy in 988 for Best Reggae Recording for Conscious Party and won the same category a year later with One Bright Day. He has copped a total of five Grammy awards and two nominations during his music career.