Kanye West is done making curse music and is done rapping about women, cars, and money.
As we all anxiously await the release of Kanye West's now delayed album, Jesus is King. Ye has announced that he is leaving behind his old music style for good and sticking to religious lyrics going forward. Despite delaying the public release, Kanye has played the new album for audiences at several listening sessions. The new body of work is said to be free of curse words and primarily focused on Christian themes.
Kim Kardashian West, Kanye's wife, spoke with the cast of The View earlier this month about Kanye's spiritual journey, explaining that he feels born again in his newfound relationship with Jesus. Kim tweeted out a tracklist of Jesus is King on September 28th with many seemingly religious track titles such as "Follow God" and "Use This Gospel."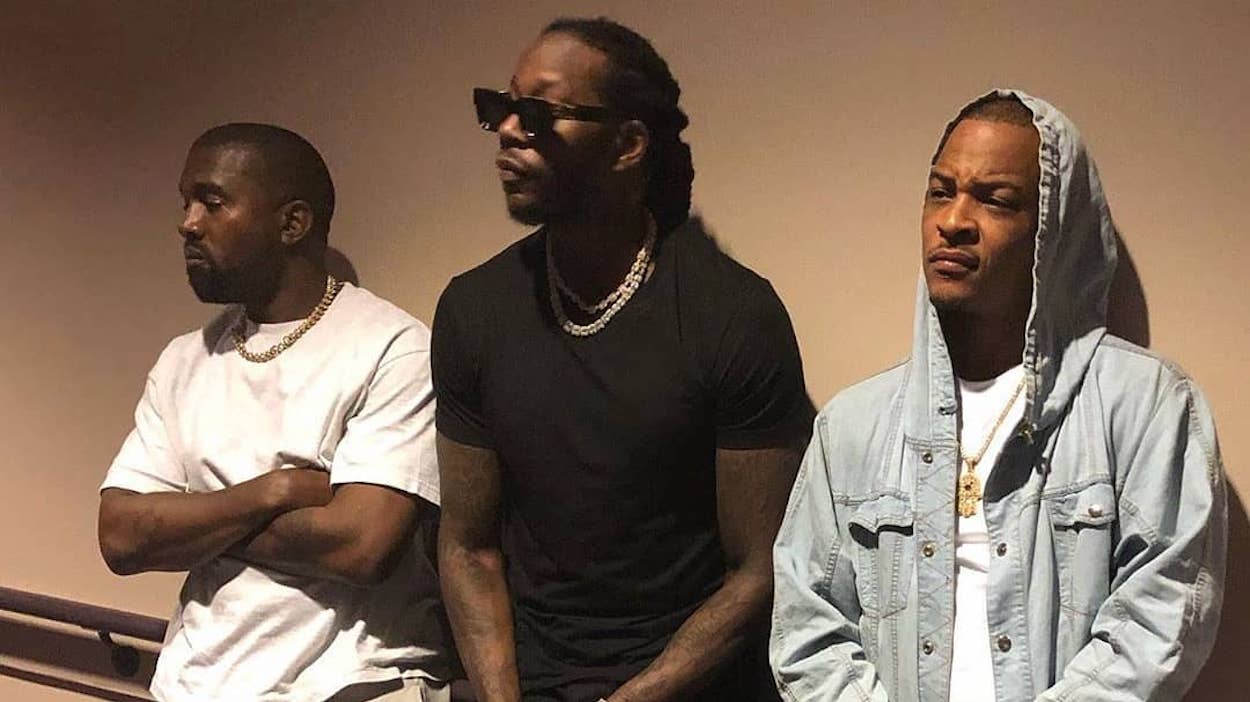 Kanye is due to release a documentary on October 25th, also entitled Jesus is King, said to be about the making of the album as well a behind-the-scenes of one of West's Sunday Service events. Kanye has now organized and performed at several of these gospel-inspired shows, during which he plays his own music and samples classics while backed by an elaborate gospel choir.
The rapper has never fallen short of controversy during his impressive career, and this announcement feels like another strategic move to rile up his fans. West's mental health has been wavering over the last couple of years, however, so it's possible that his turn towards being a devout Christianity is an honest culmination of his personal struggles.
Kanye West previously opened up about his experience with bipolar disorder to David Letterman on "My Next Guest Needs No Introduction" earlier this year. He also discussed his mother's passing in 2007 and how it affected his career. While fans may never again see "the old Kanye," the current Kanye is evolving and taking his art to new levels, as well as new genres.
Kanye also announced that he is no longer making secular music. Only Gospel from here on out.

— Andrew Barber (@fakeshoredrive) September 29, 2019