Bounty Killer did the honors for his beautiful queen of 10 years on Instagram for her birthday.
Dancehall legend Bounty Killer, recently gave birthday wishes to his Claudia Hybrid in the form of an Instagram post, featuring a picture of Claudia and a very affectionate caption. Killer and Claudia have been dating for a little over a decade now and the pair have only grown closer as the years go by.
"It's a new year a new page a new chapter no long paragraph just wanna wish my lovely queen @claudia_hybridqueen a wonderful auspicious birthday and I love you endlessly words cannot entails this journey only time can" and was followed by multiple emojis," Killer wrote in the caption of a photo of his beautiful queen.
The comments section of the post was filled with various comments from other Dancehall artiste such as Beenieman who also showered Claudia blessings on her day. Other commenters also showered her with wishes and at the same time, congratulated Dancehall star on his union.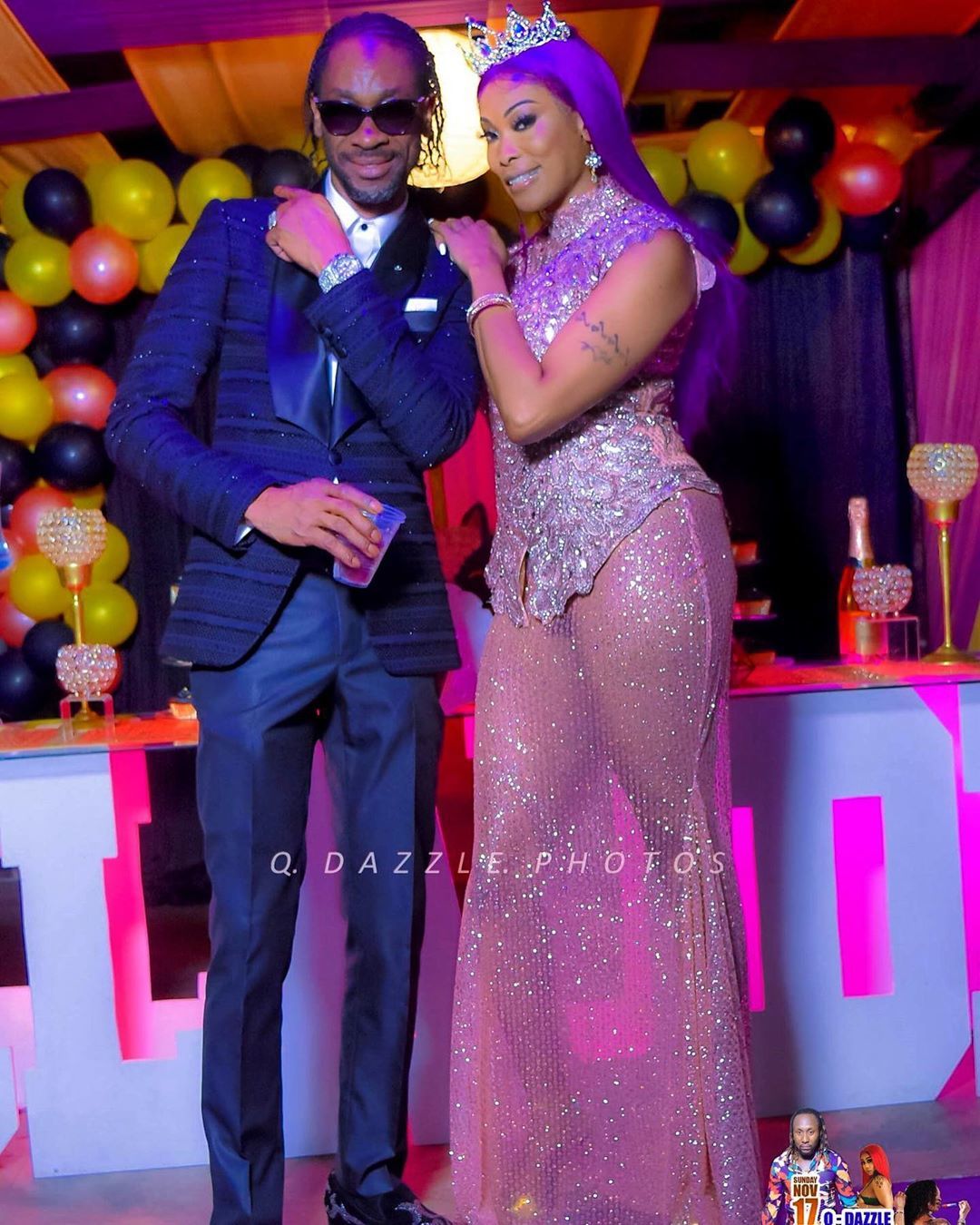 In the past, Bounty Killer dated female Dancehall artiste D'Angel who later married Dancehall Artiste Beenie man who he had a rivalry with for many years. D'Angel recently disclosed that she still has a place in her heart for Bounty Killer and Beenie Man, even though she does not see herself dating another dancehall artiste.
Bounty Killer is known for being one of the most aggressive dancehall artists since his introduction to the industry in the 90s which earned him the name Warlord. Bounty Killer who was born Rodney Price is known for his street-tough, rude boy style and gun lyrics. Over the years, his message began to broaden as he started refocusing his lyric towards being more of a streetwise social commentary.
He is known for speaking out against controversial topics such as corruption. One of his biggest hits is a single called "Book, Book, Book" which promotes education among youth. Other popular songs by Bounty Killer are "If a War," "Warlord" and "Sufferer."