Rapper Offset is known for his laid back persona. So fans were shocked when he took to Instagram to post a racy picture of Cardi drooling over her in the process.
The pair recently celebrated their second wedding anniversary on September 20th and posted sweet messages honoring each other. Cardi B wished Offset a happy anniversary and stated, "We keep learning and growing. That's what marriage is about." Offset declared his undying love with this message next to a montage of video clips from behind the scenes of their marriage, set to his song "Don't Lose Me."
"Today is our anniversary nobody believed it was real. We got married without nobody knowing because it was only between us and God! Now we have beautiful Kulture and a big family. I love you 4ever and after life."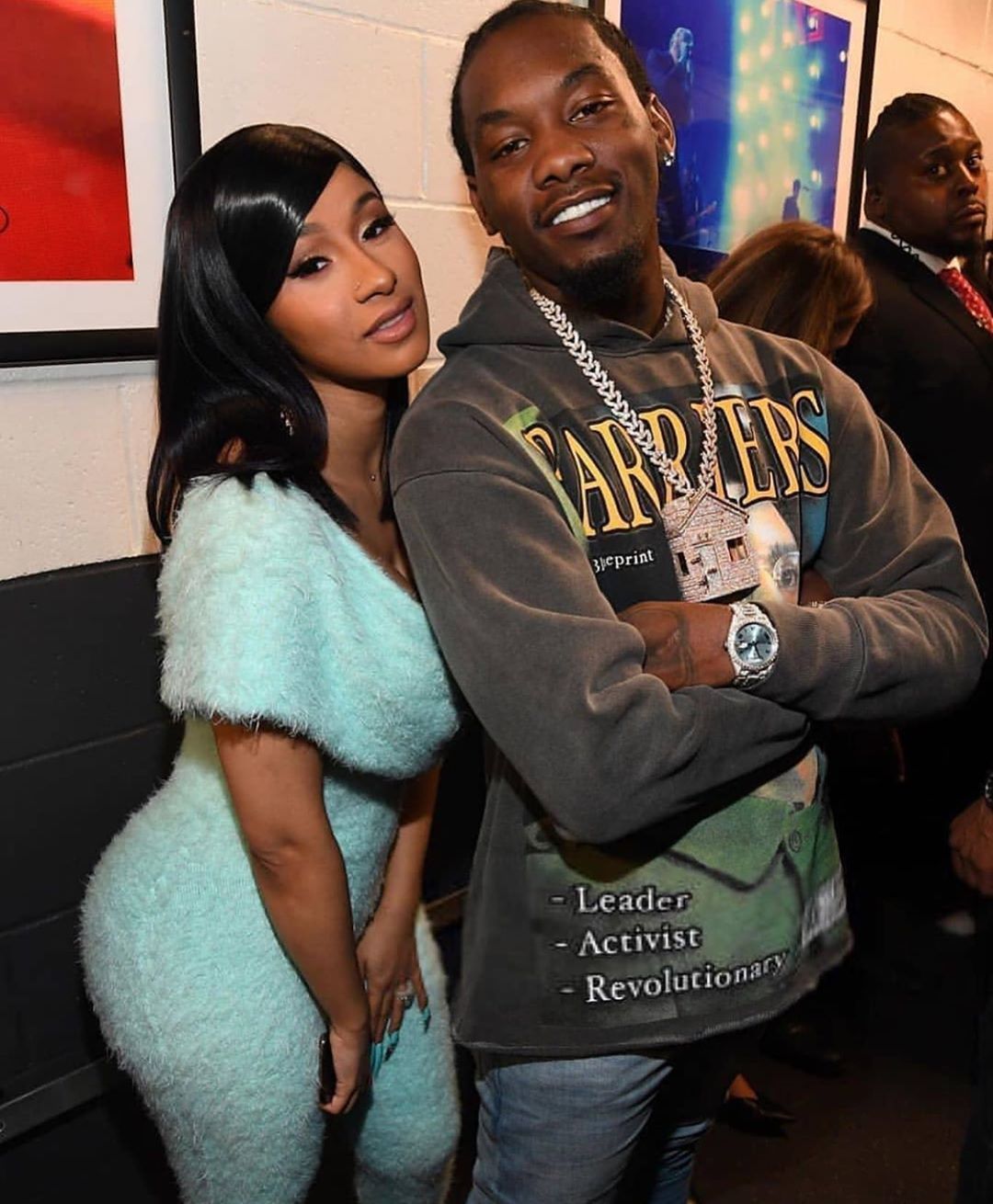 The pair have had their issues in the past with Offset's infidelities and their numerous breakups, but they have always found their way back to each other. Now the couple who share a 1-year-old daughter, Kulture, is stronger than ever. On Friday, Offset hopped onto his IG and posted a sexy picture of Cardi in a white bikini. The post was captioned, "MORE PRECIOUS THAN A DIAMOND SNACK, WHOLE MEAL, APPETIZER I WILL EAT YOUR SOUL." followed by three tongue emojis.
Cardi responded to the post by commenting, "I miss you baby."
Unfortunately, fans are not feeling the energy of the post pretty much dragging Cardi calling her plastic and bashing Offset for his caption with some pretty unkind words.
Despite this, it's nice to see him showing love to his wife even if it is a bit x-rated.