"A Shenseea!'' is an intro that most if not all Jamaican's know and associates to Chinsea Lee, affectionately called Shenseea by the Dancehall fraternity.
The fast-rising dancehall artiste seems to not only be favored locally on the Jamaican scene but has seemingly made an international friend. In a recent video, Carol Maraj, the mother of superstar rapper Nicki Minaj, paid a visit to Shenseea baring gifts. Carol Maraj, the owner of Elegantly Carol collections, a company that specializes in women wig, gifted Shenseea with a wig from her collection.
"It's banging, this color is crazy," expressed Shenseea who was very excited about the wig which appears to be apple red, body wave in style and about twelve inches long. The Dancehall rising star bellowed thanks to the rapper's mom and encouraged others to get the wig as well.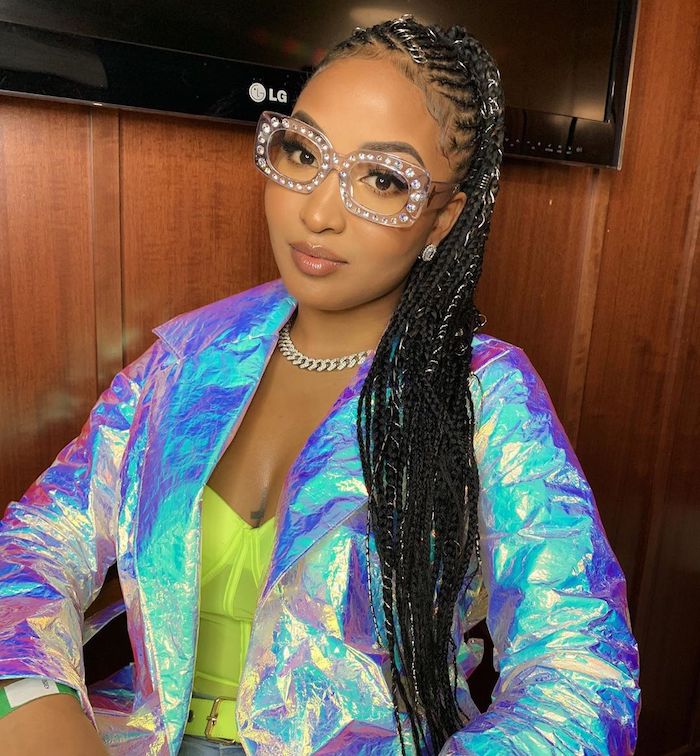 Shenseea since her entrance into the spotlight has explored different eye-catching hair colors such as various shades of blonde, blue, green, purple and pink a majority of the time will surely give her fans a treat with red being added to the collection.
The multitalented, multifaceted Shenseea is known for popular songs such as "Trending Gyal," "Love I got for you", "Jiggle Jiggles" and "Shen Yeng Anthem." Shenseea broke onto the dancehall scene in 2016 with a single called "Loodi" featuring dancehall giant Vybz Kartel. Since then, she has been a trending artiste on the Jamaican dancehall musical scene.
Meanwhile, Coral Maraj the mother of rapper Nicki Minaj is a singer and songwriter who has released her first single "What Makes You." Her new single "What Makes You" which was released earlier this year is an inspirational, upbeat soul track. A percentage of the record sales from "What Makes You" will benefit the singer's charity, Carol Maraj Foundation (CMF) that benefits the advocacy and aid of victims of domestic violence.