Kodak Black is now selling dolls of himself name, Lil Bill, that can talk to you.
It seems fans will be able to take Kodak Black home sooner than they thought. The incarcerated rapper just became the latest celebrity to have their own doll. The Pompano Beach rapper, who is currently behind bars for falsifying information on federal forms to purchase a firearm, surprised fans with this release via Sniper Gang who announced the Kodak dolls limited availability on their website today.
The merchandise is listed on the Sniper Gang site as "Lil Bill (Voice Activated)" and is priced at $59.99 before shipping. It reportedly comes with a pre-addressed postcard to Kodak Black that will allow some lucky fans to send him fan mail in the slammer where he's being held. The product is a 'limited while stocks last' offer that is exclusively available on Sniper Gang and will not be restocked after it sells out.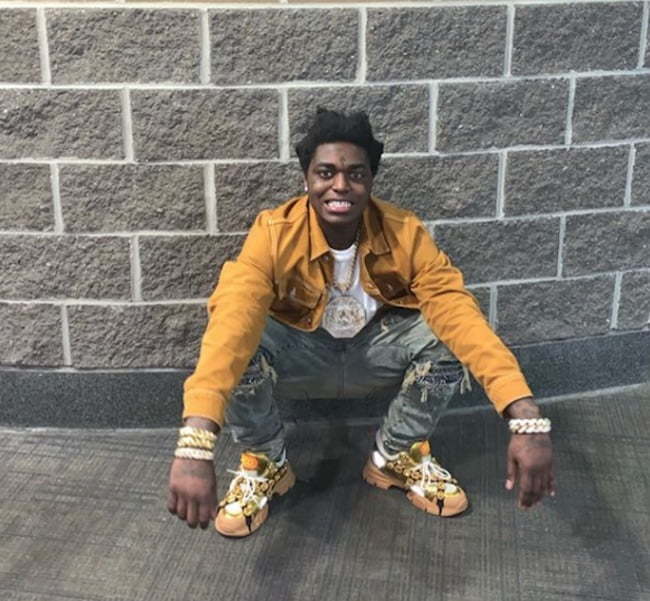 For the fans who have the chance to purchase the Kodak Black-inspired toy, they'll have more than the rapper in fabric form to look at. The exclusive doll is sound-activated and has up to five responses built-in. Some of KB's most popular catchphrases can be heard when you squeeze its shoes, its tummy or its hands. "Lemme drive the boat" and "Gleeeee" are some of the usual sayings from the rapper that we can expect to hear from the toy.
Other notable celebrities who have at some point been made into dolls include Nicki Minaj, Justin Bieber, Beyoncé, Jennifer Lopez and more. Though we should point out that Lil Bill has more of a stuffed toy look than the traditional barbie. At least Kodak Black fans can have some sort of memento to comfort them until the rapper makes his highly-anticipated return.