Beyoncé has been embroiled in a nasty trademark dispute and has now made her intentions for Blue Ivy Carter known.
Beyonce has been trying to trademark "Blue Ivy Carter" since 2017, but Veronica Morales claims she had already been using it as she is the owner of a wedding planning company named Blue Ivy, which was opened three years before Beyoncé's daughter was born. They will be heading to trial to have the matter resolved.
According to The Blast, court documents obtained suggested that Veronica Morales accused the Beyonce of having "committed fraud in signing and submitting a sworn declaration that she had 'a bona fide intention' to use the Blue Ivy Carter trademark in business."
Urban Islandz previously reported on the dispute wherein Veronica Morales made an argument alleging that Beyoncé hasn't been forthcoming about her intentions and should not get the 'Blue Ivy' trademark approved. She claimed that the singer was refusing to turn over key documents as evidence on how she intended to use the trademark. She also stated that Beyonce "never produced any documents, tangible things, or other factual evidence in response to requests for production."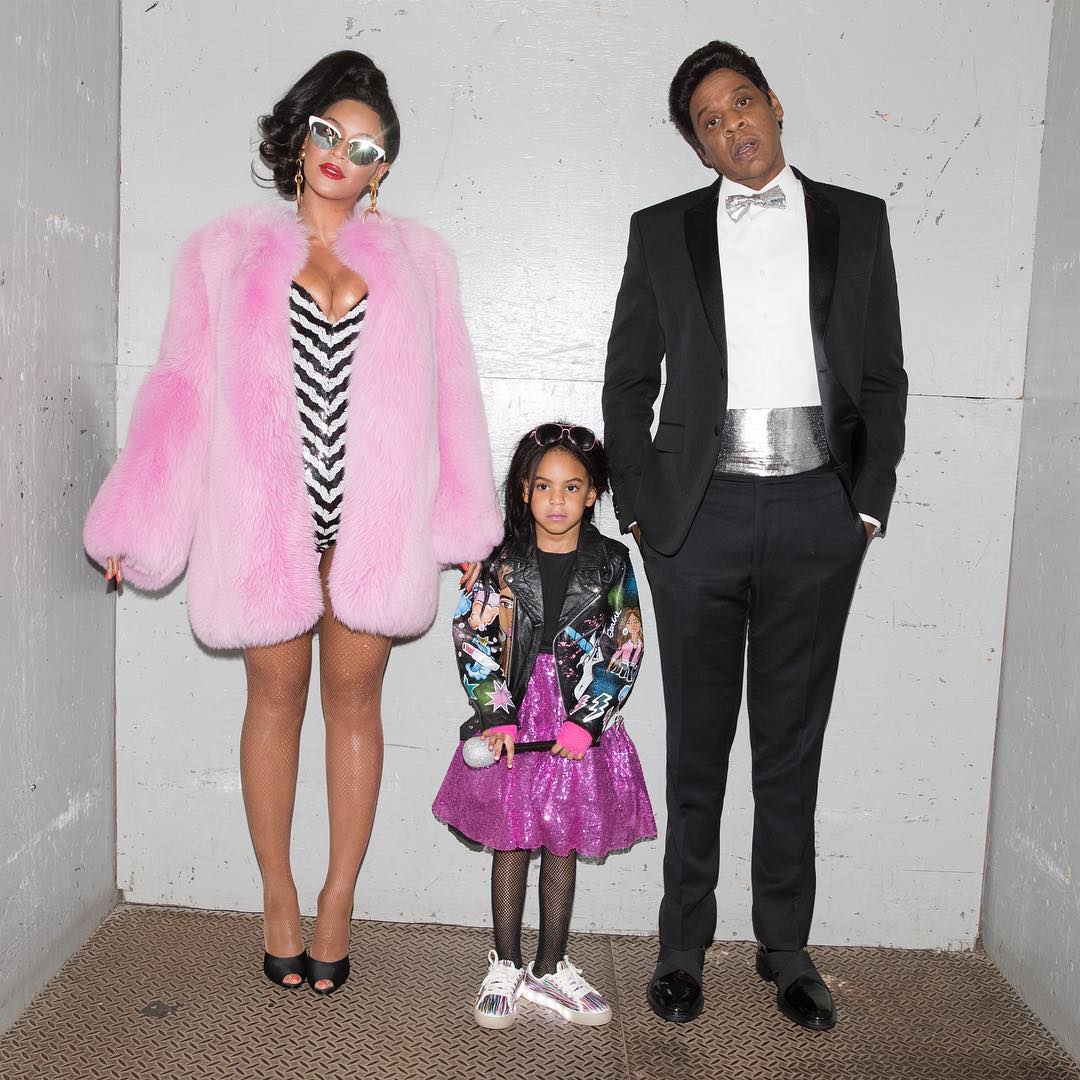 A key instrumental detail for Veronica was when she noted that JAY-Z himself stated during an interview with Vanity Fair that they had no intention of using the Blue Ivy trademark for commercial purposes and simply wanted to prevent others from profiting from it.
Beyoncé even accused Morales of offering to sell the Blue Ivy company to her for $10 million. Morales has vehemently denied these claims.
In newly-filed court documents, obtained by The Blast, Beyoncé has now cited her intentions for getting the trademark approved. Beyoncé says Morales' claim "that consumers are likely to be confused between a boutique wedding event planning business and Blue Ivy Carter, the daughter of two of the most famous performers in the world, is frivolous and should be refused in its entirety."
Beyoncé makes the distinction that her trademark application is for "Blue Ivy Carter" and not "Blue Ivy." She stated, "the presence of the word 'CARTER' ties the commercial impression of BGK's Mark to the celebrity Blue Ivy Carter rather than Opposer's regional event planning business."
Beyoncé pointed out that Morales runs a "small business, with just three regional offices and a handful of employees," with a subpar online presence and social media accounts with low subscription numbers.
Beyonce accuses Morales of aligning her company with Blue Ivy Carter to boost its viewership and to generate more clientele coming in. Beyonce uses evidence of interviews that Morales gave where she admitted that her business received more attention after Blue Ivy's birth. Beyoncé pointed out that Morales also had a sale on her daughter, Blue Ivy's birthday.
Beyonce then went on to state that, "Blue Ivy Carter is a cultural icon who has been described as a 'mini style star' and has been celebrated for her 'fashion moments' over the years. Her life and activities are followed extensively by the media and the public."
She then makes a point of calling out Morales for the accusation that she had no intention to use the trademark citing, "Most significantly, Blue Ivy Carter has achieved a significant amount of fame, particularly at such a young age. She also has a noted and well-chronicled interest in fashion. Given these factors, Blue Ivy Carter is capable of and interested in becoming the face of a brand. For this reason, the factual context demonstrates that BGK filed the Application with the intent to build a brand around Blue Ivy Carter and her public reputation and renown."
We are anxious to see what the outcome of the case will be as Beyonce is known for always getting her way, no matter the cost.