Megan Thee Stallion is definitely making money moves. The rapper says she's officially secured the trademark to Hot Girl Summer.
This past summer, the phrase "Hot Girl Summer" took the world by storm. Created by rapper Megan Thee Stallion, it was used to signify personal growth, and it encouraged women to improve themselves and to do what they wanted regardless of public opinions. The rapper stated that she came up with the term but didn't think to claim ownership of it, as she didn't realize the phrase was going to take off in the manner which it did. The phrase was so popular that it began to get utilized by major corporations which is what led to her deciding to get it trademarked.
The rapper recently went into details about her trademark plans during an interview with Allure, "I really didn't even know that it was gonna catch on how it did," she said. "It was just me talking sh*t, telling everybody I was gonna be me for the summer, and they should be them too, like as free as they can be. When I saw Wendy's and Forever 21 saying, 'Hey, are you having a Hot Girl Summer?' I was like, 'Hell no, Forever 21, you're going to have to pay me.' But I just wanted to get it trademarked because it's me. It's my thing."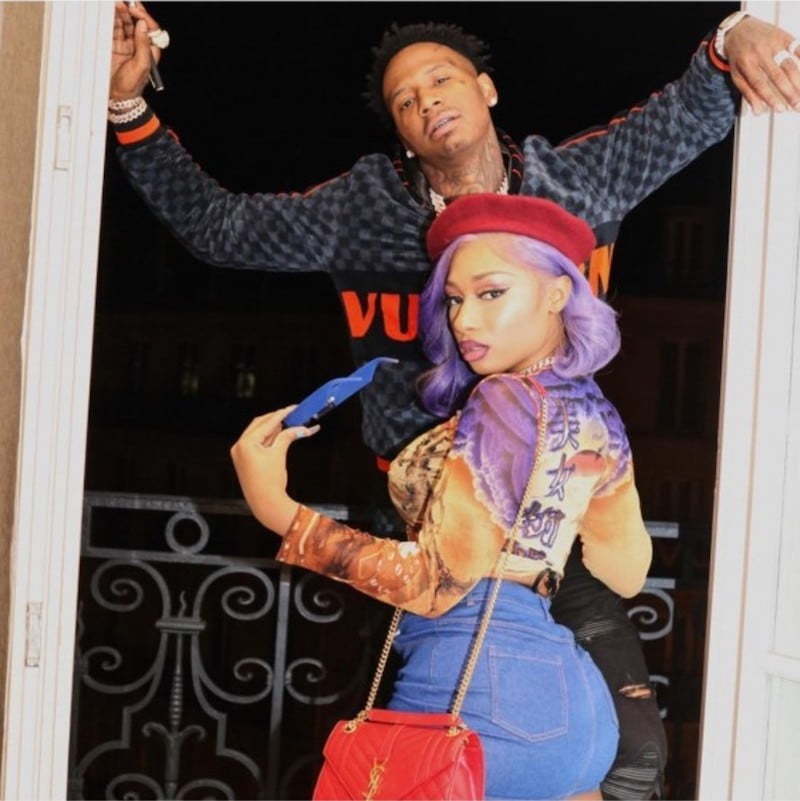 Now her dreams have become a reality as the trademark has been approved. In a snippet posted on social media of Megan's interview with Virginia's 103 Jamz radio station, the rapper broke the news. "You bout to get that trademark?" the host asked. To which Meg responded, "Yep, it's already in the process. It's trademarked. We did it."
This is definitely a win for Meg as other celebs have had their trademark requests denied including Cardi B who attempted to trademark her signature catchphrase "Okkurrr."
While many fans are proud of Meg, there are quite a few that believe she waited too long. One fan stated, "Too bad it's almost October," while another added, "She's missed the boat on this one. Summers over and she won't have this hype around her next summer…"
As we've now entered fall, rapper 21 Savage is hoping to kick off the trend "F**kboy Fall," while singer Mary J Blige is banking on "Bad B**ch Fall."
So far neither has quite picked up momentum but it's still early in the game.
Megan Thee Stallion says she was able to get her trademark request for "Hot Girl Summer" approved. She can now capitalize off of the phrase. ? pic.twitter.com/TWGw7AXjDN

— THE NEIGHBORHOOD TALK (@TNHTalk) September 21, 2019