A short 11 seconds video was uploaded to Vybz Kartel's Instagram at approximately midnight on September 17, 2019. The video which showed clips of Adidja Jahiem Palmer (Likkle Vybz) and Akheel Palmer (Likkle Addi) was captioned, #BankRobberClarks #UTG @likklevybz.utg @likkleaddi.utg #VKM.
In true Vybz Kartel style, the video has stirred up a whole lot of questions. Is the dancehall lyricist the one penning his sons' songs? Is "#BankRobberClarks" the name of the track? When will the full track be released?
Due to the length of the video, there is one other question that has to be asked, is this another collaboration of Jahiem and Akheel?
The only taste of the song that we get is when Likkle Vybz sings, "Wear wa yuh feel like wear, me a wear wa me feel like wear, Bank robber Clarks and skinny jeans." The short video does not include any vocals from Likkle Addi; however, one cannot help but assume he is also a part of the song since his image is also included in the clip.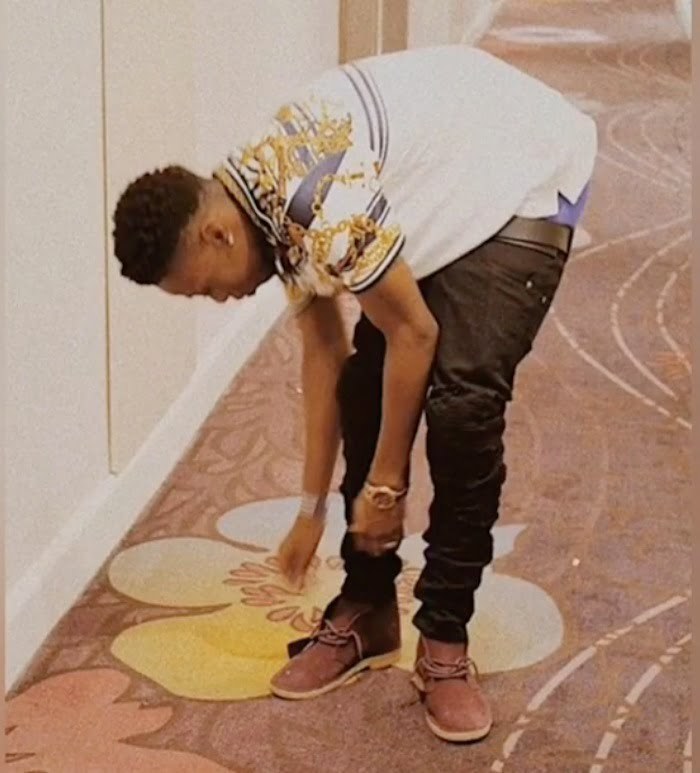 The Kartel fans do not seem to care and are just happy to know the legacy of the teacher is being carried on by his sons.
The two youngsters have been teaming up over the years under the title PG 13, and have released a few tracks such as, "PG Love," "Hero," "Hello Daddy," "Gimmi Di Money." One of their most well-known songs is one called "Radio," in which Likkle Addi sings, "Version ruff up the world yaw man / Tarrus Riley as you deh a one / But mi naw lie still mi nuh trust Popcaan."
It seems the two have decided to embark on solo projects this year. Likkle Vybz worked alongside his father on a track titled "Fully Gaza" meanwhile, Likkle Addi gave us "Dollar Sign." Both have been getting a whole lot of praises and love from the dancehall community for bringing their own style and flavor and not copying their father.
Gaza fans seem on edge, anxiously awaiting the release of this new song. Will it be worth the wait, only time can tell.