50 Cent doubled down on the fact that he and Rick Ross will never be friends.
50 Cent made an appearance on Real 923 LA radio station with Bootleg Kev and DJ Hed Monday night to talk Power, music and more. And as expected, 50 had some strong opinions on just about every topic thrown at him. One of those topics was his hip-hop foe Rick Ross who he's been publicly beefing with for nearly a decade. Of course one of the hosts asked the industry veteran where he stood with Ross and how he felt about his new album Port of Miami 2 that went No. 1 on the Hip Hop charts.
"What week was it? Some weeks it's 10 f**king streams," 50 said questioning the validity of the statistics and demanded to know the exact number of records Rick Ross sold. The DJ then asked was there any part of Ross' career that 50 respected at all. We could all pretty much predict what that answer was.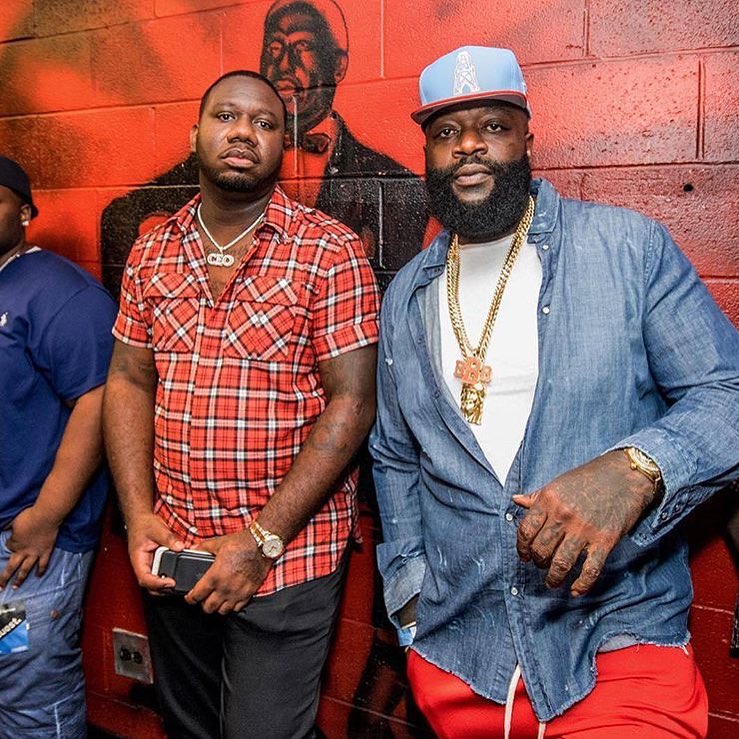 "No, there's nothing there," the Power exec said."I never wanted to work with him." Fif was responding to a comment made by Rick Ross himself in a July interview when he said wouldn't make music with 50 Cent in 2019 and said he no longer has value in the music industry.
The "In Da Club" rapper brought up Ross' past occupation as a prison correctional officer and said that it's ironic that his brand is the opposite of that type of position.
"Does it matter that he's a correctional officer? Does that ever matter? …look at the irony of the artists that come under him," he said referring to Meek Mill. "… prison reform and all of the wrongfully convicted and the wrongfully treated people in the prison system. Ross is on the whole other side of that. Just look at it."
The two have been exchanging jabs in music and in interviews since 2008, and it doesn't look like fued is ending anytime soon.