Tekashi 6ix9ine's court trial starts today. Sadly it seems he will not have the moral support of his family who is fearful for their lives.
Tekashi 6ix9ine is expected to spill the beans on the various activities carried out by the Nine Trey Bloods members; testifying specifically against members Anthony "Harv" Ellison and Aljermiah "Nuke" Mack. These acts of violence include but are not limited to shootings, drug deals, and robberies. 6ix9ine pleaded guilty to 9 felony counts, including racketeering and copped a deal for a reduced sentence, once able to help the prosecutor convict other members.
The Bloods have a notorious reputation for violence against those who 'snitch' to law enforcement. If they are unable to physically harm the informant, they will turn their attentions to his/her family.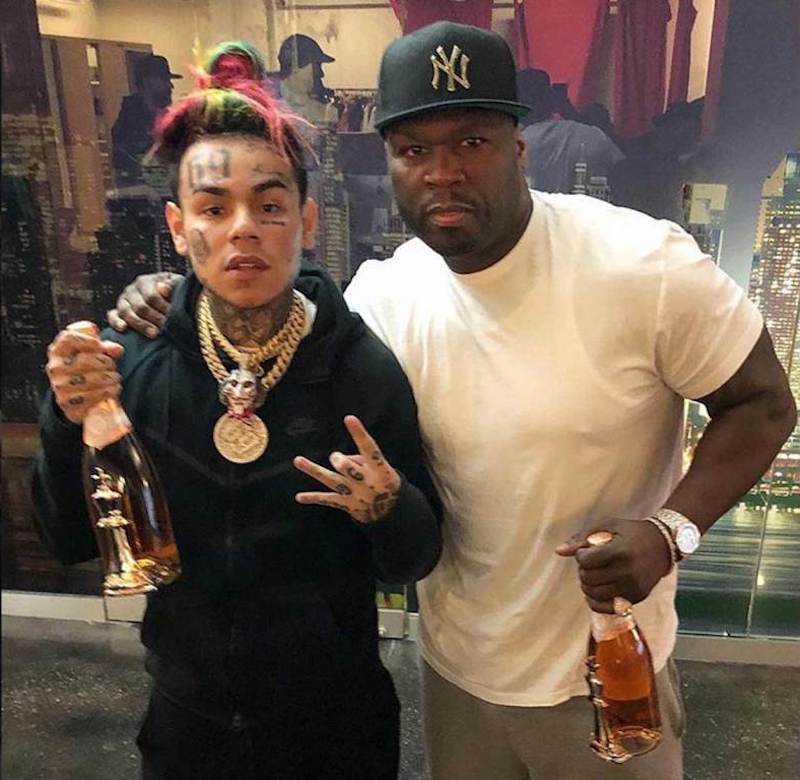 With his knowledge of the gang's ferocious nature, the Brooklyn rapper recently hired security detail for his family fearing the worst that could happen.
Sources say that Tekashi 6ix9ine family thinks, at the very least, they'd be harassed, but more likely followed back to their homes or even outright attacked by Nine Trey members. His family's safety seems the most important thing to him at the moment and could even be his decision not to have them in court.
Many persons are blaming the young "Gummo," rapper for putting his family in such a treacherous situation. One comment on Instagram read, "B*tch ass ni**as put his whole family in danger…selfish"
The whole hip-hop community awaits the testimony from the young rapper to see what will be revealed.