Chance The Rapper says that Offset and Cardi B's marriage changed his life.
During his recent appearance on Big Boy's Neighborhood, Chance The Rapper gave some insight on what inspired his decision to propose to his wife, Kirsten. "The other thing that actually changed my life, this is great, everything is coming back to me," Chance said. "I was actually at Coachella when we had this conversation. He (Offset) was like everybody doesn't know this but this thing between me and Cardi isn't fake. We actually just got married in my backyard like a couple weeks ago and we didn't tell anybody. This was before it got announced, this was before everything that has happened through their relationship."
The rapper then goes on to explain exactly what Offset said to inspire him, "He (Offset) was like this is my wife, this is who imma be with for the rest of my life. So as close as we are just know that we are a million times closer and this is what we need as a family."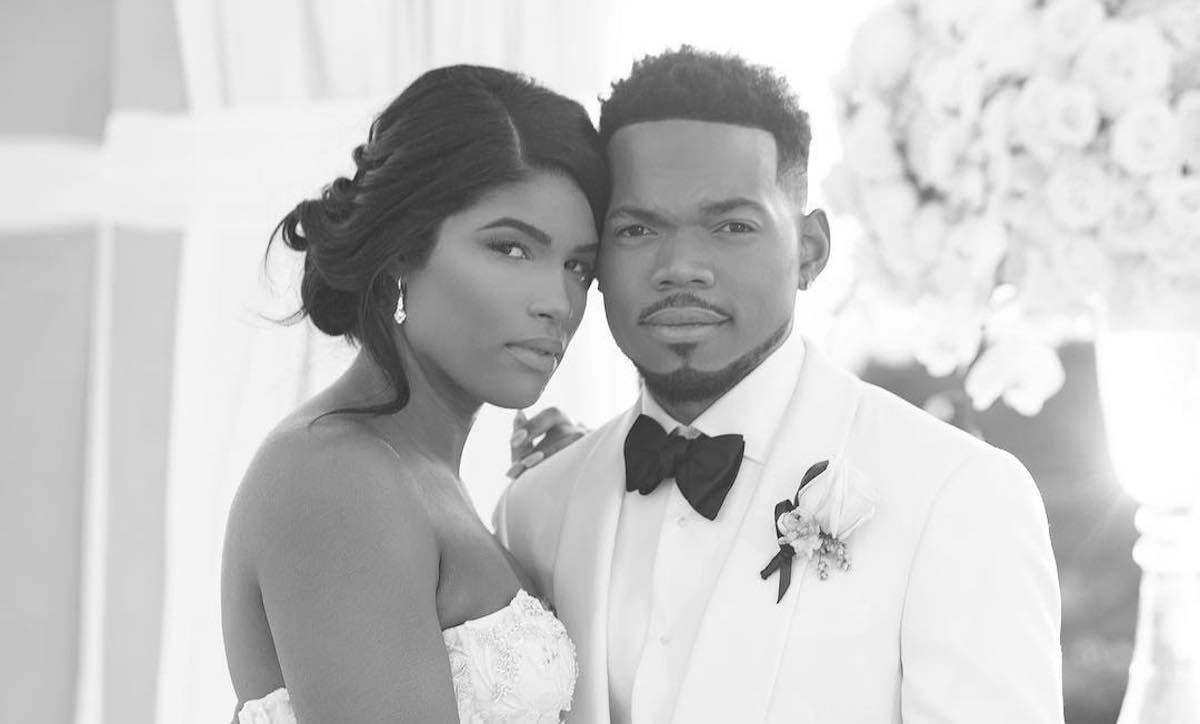 "Obviously her album is dope, obviously .. but like just keep it real with me if you're gonna do this and I was like before you said all that stuff I wanted to do it but now I'm gonna do it, and I'm gonna propose to my wife soon," the Chicago rapper said.
He added, "So that just being 100 percent clear about it, Offset yeah probably one of the biggest inspirations in me manning up."
Rappers Offset and Cardi B previously fooled fans into thinking that they were just getting engaged when Offset proposed to Cardi during a performance. The "Press" rapper feigned disbelief and shock seeing Offset down on one knee, even managing to cry in the process. But the whole thing was a staged publicity stunt as the two had already secretly gotten married months before. Their relationship has had its ups and downs but the two seem to be sticking by each other and even welcomed their daughter Kulture Kiari Cephus back in July 2018.
Chance The Rapper proposed to Kirsten on July 4, 2018, they became engaged after 5 years together. The pair then got married on March 9, 2019. They have a daughter, 4-year-old Kensli and recently welcomed a second child, a baby girl named Marli in September.
It seems that Chance has now also taken to being the inspiration for men everywhere as he announced on September 10 that he would be postponing his "Big Day" tour to attend to his fatherly duties and to his wife Kirsten.