Lil Nas X and SZA are BFFs, but could a collaboration be in the works?
"Old Town Road" singer Lil Nas X recently posted photos on his social media platforms leading fans to believe that he is collaborating with singer SZA. Fans have begun to speculate that a song/video featuring the two will be released soon. Lil Nas posted four photos on Instagram and Twitter depicting him and "All The Stars" singer SZA in matching plush black robes. The images were taken by Lil Nas and SZA themselves standing in front of a large mirror. The pics appear to be taken in a hair & makeup room. SZA wears only a strapless black bra under her open robe, while Lil Nas X is shirtless.
It seems the two were having fun getting glammed up as a hair & makeup chair is also positioned behind them. Most notably in the image are the various items on the station in the room which fans have used as a confirmation as something big in the making. The items include makeup kits, water bottles, coffee, and hair equipment. The post on Instagram was captioned with a star, heart, and spider emojis. Could that be a hint of the possible name of the song?
Lil Nas X has been having the time of his life since the release of his song "Old Town Road." The song peaked at number one on the U.S. Billboard Hot 100 and remained there for nineteen weeks, the only song to do so since the chart started in 1958. Which means he will forever be cemented in history. It currently has received over one billion streams on Spotify and earned him two MTV Video Music Awards. Billboard controversially removed the song from the Hot Country Songs chart back in March 2019 stating to Rolling Stone: "When determining genres, a few factors are examined, but first and foremost is a musical composition. While "Old Town Road" incorporates references to country and cowboy imagery, it does not embrace enough elements of today's country music to chart in its current version.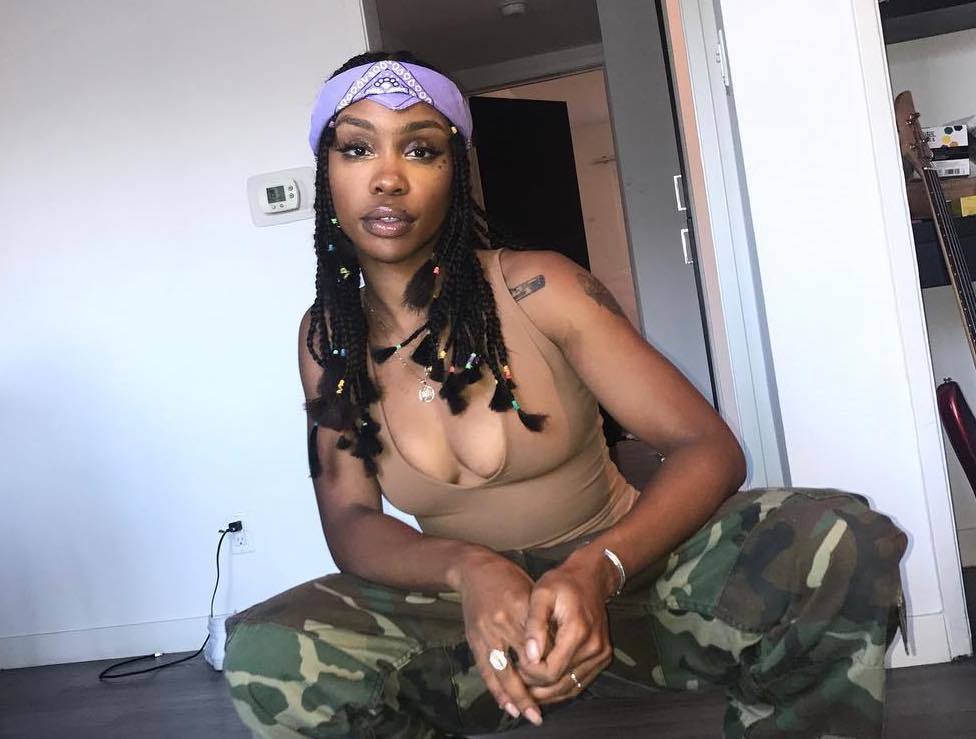 Country music star Billy Ray Cyrus embraced and loved "Old Town Road," and became the featured vocalist in the popular remix. Lil Nas X also broke Drake's record for the most U.S. streams in one week with 143 million streams. Drake's viral hit "In My Feelings" previously held the title with 116.2 million streams in one week. In June 2019, Lil Nas X came out as gay, the only artist to ever do so while having a number one hit song. He has received a lot of support, as well as, some criticisms since he has come out, most recently from comedian Kevin Hart who pressed him on the issue. Lil Nas released the video for his second single, "Panini" on September 5th and in the two days since its release it already has over 22 million views on YouTube and is number 2 on trending.
SZA is also a heavyweight in the game, and her collaborations are always certified hits. Her debut studio album, "CTRL," debuted at number three on the U.S. Billboard 200 and was eventually certified platinum by the Recording Industry Association of America (RIAA). "The Weekend" from her Ctrl album peaked at #29 which is her highest charting solo song. The album and its songs earned SZA five Grammy nominations, including one for Best New Artist. Ctrl was ranked as the best album of 2017 by Time. She has collaborated with Maroon 5 for their 2017 record "What Lovers Do." She was also featured on the Black Panther movie (soundtrack) record with Kendrick Lamar, "All the Stars." That track peaked at number 7 in the U.S. and was also nominated for the Golden Globe and the Academy Award for Best Original Song.
It is without a doubt that a collaboration with the two would be a definite hit.