American superstar Nick Cannon was so "raptured" by Koffee's aura and intelligence, during a recent interview on his radio show, that the actor and singer now want to do a musical collaboration with the teenage Reggae/Dancehall sensation.
The Ardenne High School graduate appeared on Canon's new show, "Nick Cannon Mornings" on the Los Angeles-based Power106 Radio. In the 15-minute interview, Koffee focused on, among other things, her recent ascension to President Barack Obama's annual Summer Playlist and her tour with singer Daniel Caesar.
"Koffee is quiet, but her confidence speaks volumes. And it should, considering her music was added to Barack Obama's playlist and she just opened for Daniel Caesar on Tour, all before the age of 20," Canon posted on the radio station's YouTube channel.
Four minutes into the 15-minute interview, Cannon hinted that he was interested in a collab with the youngster, whom he described in his introduction, as a 'young boss' in Reggae/Dancehall. "You are truly special when it comes on to Reggae and Dancehall. You are a movement; you are a fixture," the rapper and actor said.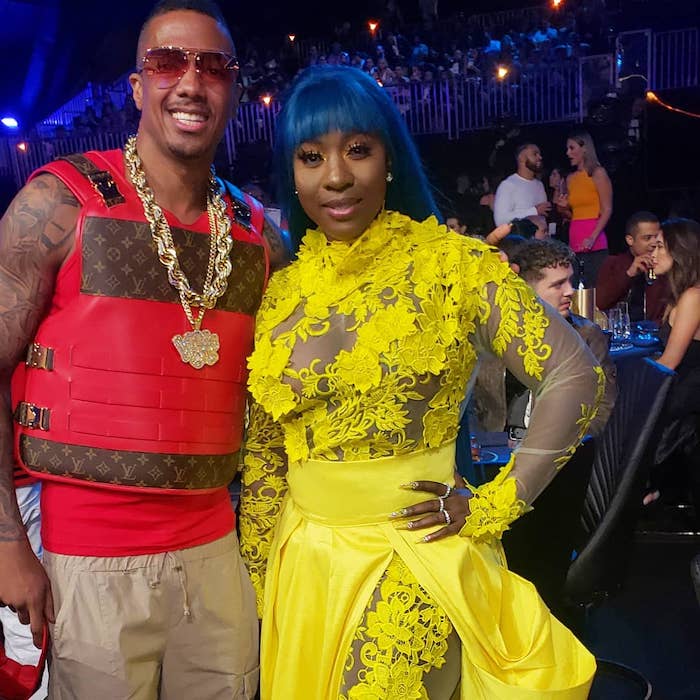 Cannon commented on the adaptation of Jamaican musical styles by North American artistes whom, he said always copied from the Caribbean, and then broached the collaboration subject. "Are you doing any features and stuff currently? Because I am asking right now because I need you on a couple a records, that's what I'm saying," Cannon said.
Koffee, at the time, appeared not to take him seriously and said that while she was not collaborating as yet, she was looking forward to working with artistes such as Nigerian fro-fusion singer, Burna Boy, rapper and songwriter, Kendrick Lamar and his compatriot French Montana.
"You putting it out there in the Universe… you see how she just grazed over working with me; it's just like 'forget that: I need Burna; I need Kendrick," he teased as he burst out into laughter, to which Koffee, also laughing responded: "No man, this link set already, I should hope."
Early in the interview, Cannon also discussed Koffee's addition to Obama's Summer Music Playlist, which was released less than two weeks ago. He asked what was her feeling after hearing of the President's announcement.
"It's truly a blessing…I feel very proud because he is a figure we've always looked up to. As, I think, black people especially even from Jamaica. So it was a very proud moment for me," she responded.