Popcaan gets tossed into the Vendetta and 6ix beef.
Dancehall artiste, Squash, has now included Popcaan in his on-going beef with Alkaline. The "Trending" deejay posted a video of Popcaan dissing Alkaline on his Instagram story. In the video, which was taken from Popcaan's IG Live, He states, "Alkaline a b*ttyboy, bout big up Alkaline. A wah happen to you p**y? How me fi big up fa***t pon badman live? Nuh do that. Alkaline dem a b*ttybwoy dem de, Oh."
6IX Camp Leader, Squash has been feuding with Alkaline for some time now, and the pair have both dropped diss tracks for each other. Alkaline previously released "State Of Emergency" and "Pinocchio" by Squash is a counteraction to that track. The feud between them reached to a point where it was no longer lyrical, as Squash threatened to hit Alkaline on sight if the artist came to Mobay. Since then, both artists have resorted to posting videos dissing each other and burning clothing items branded with their names. Now that Popcaan has been injected into the beef, it may take a pivotal turn.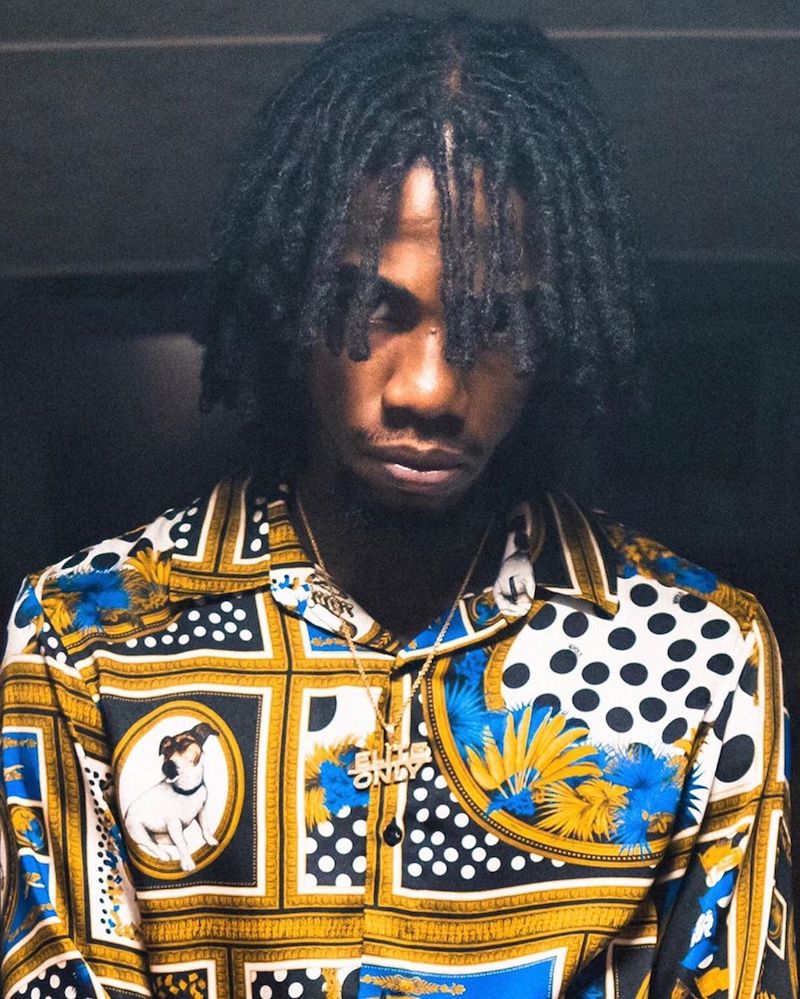 Popcaan and Alkaline's beef started back in 2016, but it was mostly one-sided with Poppy posting videos targeted at the Vendetta boss. He later released "Stray Dog" which was speculated to be a hit at Alka. The "Suave" deejay then boldly entered 2017 gunning for the Unruly Boss. He released his legendary diss track, "Microwave" directly calling out Popcaan and slaughtering him in the process. The cover art for Alkaline's "Microwave" depicts an open microwave with an open bag of popcorn with a silhouette of Poppy on the pack. The infamous track is said to be one of the best diss tracks ever released in dancehall history.
"Streets done know man legit in a war / never fidget ina war not once / Dem a boost up a likkle midget ina war / him a b*tch ina di war tracks man / Everybody know a bay box and kick u get / You shoulda never sing dat song / Who me a talk? s*ck pu**y flopcaan wul world kno seh u nuh bad man," Alka deejay
The beef later continued when Vybz Kartel released a track, "Don't Come Back." In the track Kartel deejays, "1 Don, 1 Don, that's me Kartel, World Boss or teach, run street whether black or bleach." This was a direct hit at the Vendetta leader who had been referring to himself as 1 Don. Alkaline then reacted to the song by uploading a photo on Instagram reclaiming the title. "1 Don," he wrote. He later changed the caption to "1 Bl**dclaat Don" after getting bashed from Gaza fans. Popcaan then jumped on the defensive to support his mentor Vybz Kartel. He posted a photo on Instagram captioned, "So f**king unruly? Nuh Likkle wanna be don can't fool me..!!! #outside."
The beef has continued on since then and 2 years later is still going strong in 2019. With both releasing either diss tracks or Instagram posts geared at one another. The dancehall community is now awaiting a response from Alkaline to this latest diss from Popcaan.