Dancehall artiste Agent Sasco is being lauded by many of his international fans as well as his Jamaican compatriots, for his humanitarian work in the community of Kintyre in St. Andrew where he grew up.
The deejay is on a mission to ensure his community and alma mater, the Hope Valley Experimental School have a consistent water supply, through rainwater harvesting, in light of the perpetual drought facing the Kingston and St. Andrew area.
Agent Sasco recently visited drought-stricken Kintyre along with representatives of Wisynco, a water and beverage bottling company, to distribute the precious liquid to his compatriots. The deejay says he is determined to ensure the drought situation no longer affects children at his old primary school.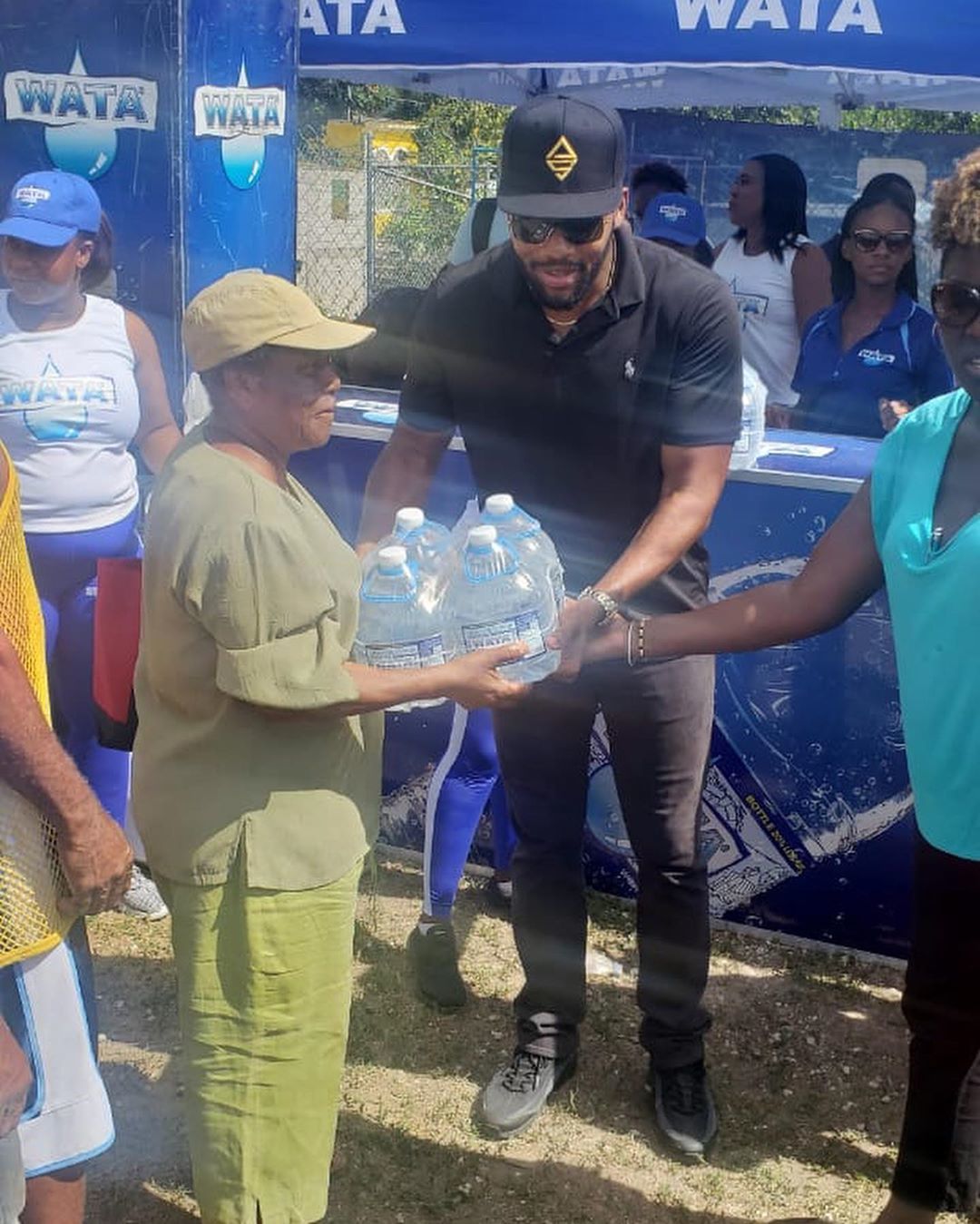 "I'm very passionate about rainwater harvesting. It can't be that we are shocked every year when the Mona Reservoir dips to alarmingly low levels. We NEED TO HARVEST OUR RAINWATER! I was in Kintyre yesterday alongside Wata and ESL (Environmental Solutions Limited) distributing drinking water to members of my community and encouraging RWH," the artiste posted on Instagram and Facebook recently, beneath a series of photos of himself and the company representatives, taken during the exercise.
"I will be partnering with ESL to install a rainwater harvesting system at the Community Center and Hope Valley Experimental School, which I used to attend. Let's take a proactive and sustainable approach to this most critical resource. Rainwater harvesting; it's a 'No brainer," Sasco, whose real name is Jeffrey Campbell, said.
Some of the grateful beneficiaries poured out their gratitude to the former Camperdown High School old boy in response.
"I'd like to say a big thank you to agent Sasco and Wisynco for all the wata they distributed in Kintyre at the community centre on Thursday. I'm one of the person who received wata. I always tell people you don't forget where you come from because I've watch you perform on a few shows and you always big up Kintyre where you're from. It's a blessing when we remember where we coming from, bless up and continue put in the work. Nuff love Marl Road, Top Road to Back Road," Kirk Alexander said
"You're doing a real good job Agent Sasco. You warm my heart with the positive attitude you possess. Keep it up, God bless you," iislandgyal_tee2 said.
Other fans praised the artiste for being an inspiration and gave their full support for the news plans he unveiled to combat drought in the area.
"Great job Agent Sasco. I truly admire how committed an dedicated you're to your community not only your community but Jamaica at large you're a great inspiration to our little country Jamaica may god continued to blessed you that you can do more for the people of your country…hats off to you," Essy Simson said.
"Love your eloquence and passion in expressing your desire to help your community. There need to be more like you Sasco. Big up yourself as you continue the good work in and out of music," Chris Phillips noted.