Rick Ross is opening up about some serious health issues and explained what lead to frightening seizures last year.
Rick Ross sent fans into a panic last year when it was reported that he had suffered multiple seizures starting in March 2018. The "Port of Miami 2" rapper revealed what led to his health challenges in his new memoir Hurricanes, saying that it was his heavy cocaine and drug use that sent his body into high stress. Ross elaborated more on his personal life in an interview with PEOPLE over the weekend.
"It was the codeine," he said of the prescription cough medication. PEOPLE reports that in the book that was released Tuesday, the MMG leader describes drinking large amounts of prescription cough syrup, sometimes referred to as "lean" to try and cope with the stresses of life.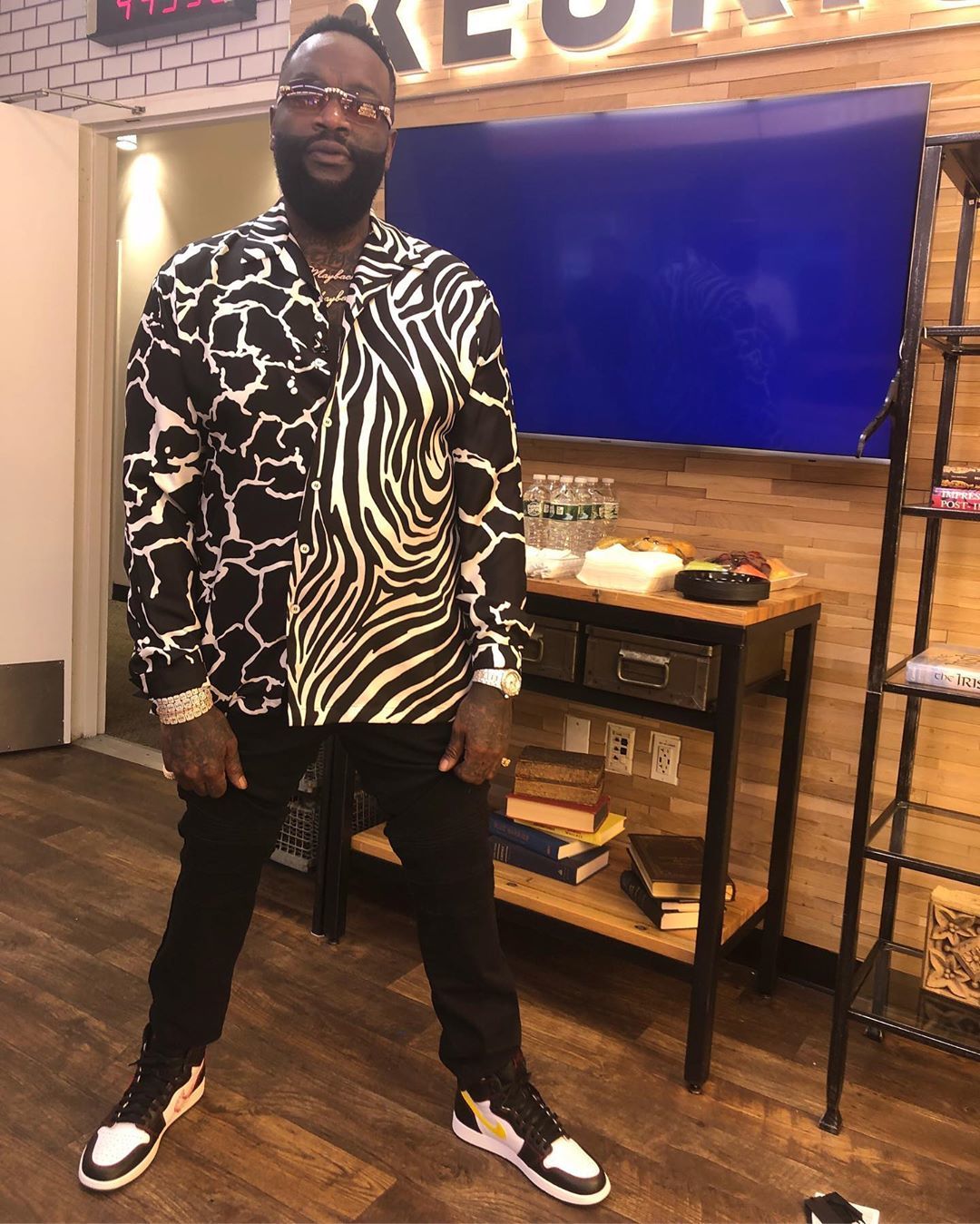 "That mixed with the things I was drinking, the other drugs I was doing, and on top of not resting. [I don't think] one particular thing would have killed me. But everything combined?" Rozay explained.
Ross said that he was inspired to tell his life story after he recovered from back-to-back seizures. He also said he had a history of seizures in the past, but refused to take medication prescribed by his doctors. "I went I don't know how long without taking the medication to prove to myself 'I'm stronger than these other people this sh*t was diagnosed for," he said. Rozay also doubled down on the fact that he has never had a heart attack or was put on life support, despite reports of such that came out last year.
Fortunately, those scares taught him a harsh lesson, and the 43-year-old rapper swore off codeine use and pledged to keep up with his medication as well as a healthy diet and lifestyle.
The memoir that Ross claims he hasn't even read because he knows his own life story so well, also details past beefs with 50 Cent and Birdman and even digs into the rapper's childhood growing up in the streets of Miami. "Hurricanes" is available wherever books are sold starting September 3.