Trey Songz told 50 Cent that Power fans hurt his feelings when they went off over his remix of the theme song.
The premiere for Power season 6, which is the final season, aired on Starz on Sunday. Many fans have been anxiously awaiting its arrival, and it did not disappoint. Fans were looking forward to the followup of a huge cliffhanger last season. What they did not expect though was a new singer on the opening track. Many fans who tuned in on Sunday probably thought they were watching the wrong show. Many probably took it for a joke or prank but upon realizing that the theme song had changed, took to Twitter and Instagram to voice their concerns. Fans of the show lashed out in anger, quite upset about the song change.
The track "Big Rich Town" was originally sung by R&B legend Joe. The major change now saw the song being sung by the great Trey Songz. There was such huge negative feedback to the song that 50 Cent had to post a video addressing it.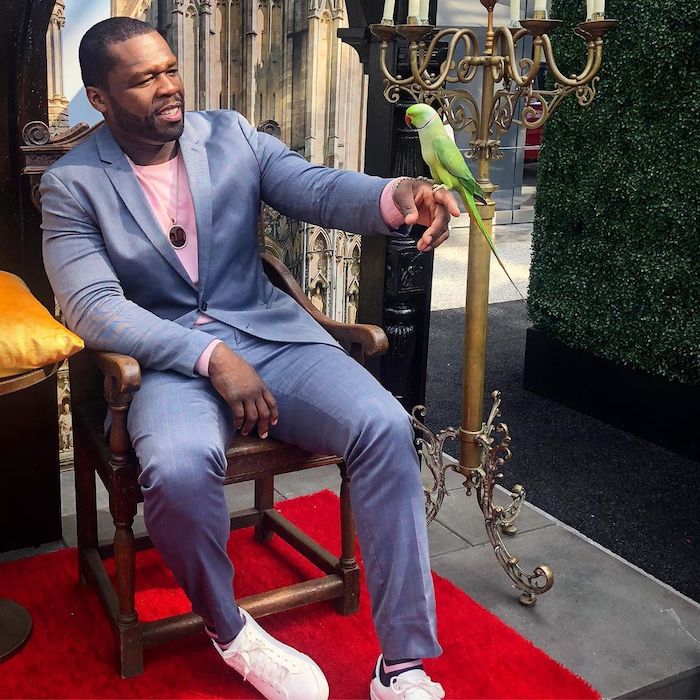 In the video, he says, "these muthaf*** talking about Trey Songz, man you ain't bought a Joe CD in years coming and talking about Trey Songz. Trey did that sh*t as a favor to me, man. Sh*t, y' all keep this sh*t up, Imma have to, imma have to."
And he breaks off. Up to this point his tone was quite serious and reserved but then he says jokingly, "F**k it imma have to um put that muthaf*** back to the way it was." He ends the video laughing hysterically.
Now we all know 50 cent loves to mess around on social media and constantly goes back and forth with just about anyone. So obviously this isn't something he would take seriously.
Trey Songz responded on the video saying, "Ni**as act like I said 50 let's change the Power theme. Remember what I said when you first played it?!" Followed by laughing Emojis.
However, things have now gotten way out of hand with numerous memes and fan videos circulating in which fans pretty much state their hatred for the new theme song. With comments such as: "If this was the theme song when it first aired I would've never watched it"/"My momma said she's gonna mute the intro every time until Joe is back"/"sh*t the song dropped I thought my tv was f**ing up"/"Thank god it was a favor. Hopefully, you didn't pay him for it. Put Joe back. That intro was fire this is junk."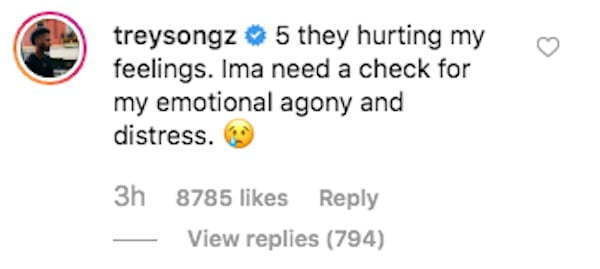 If fans are willing to never watch the show again, then you know how bad it is. Although these critics say that they do love Trey, he has no business fixing what's not broken. These drastic lengths fans are going to has caused emotional distress on the singer, and he commented on one post saying, "50 they hurting my feelings, Ima need a check for my emotional agony and distress."
Whether the singer is genuinely hurt, we're unsure of, but 50 cent continues to defend him in his Instagram posts telling everyone to leave Trey alone as he didn't ask him to change it. Fifty stands by his decision claiming that after six years he just wanted something new.
Let's see if after this huge uproar the theme will be amended to its original version.