Rihanna's 2019 Diamond Ball will be huge with activist Shaun King and Barbados Prime Minister Mia Mottley getting huge honors.
Barbadian international pop sensation Rihanna will be hosting her fifth annual Diamond Ball on September 12th in New York. The formal event which will be hosted by comedian Seth Myers will feature performances by Pharrell and DJ Khaled. The last two Diamond Balls had performances by lyrical genius, Kendrick Lamar and Rihanna's 'Guava Island' costar, Childish Gambino.
This year, the Caribbean born singer will be honoring her home country's Prime Minister, Mia Mottley and civil rights activist, Shaun King.
In a statement, Rihanna said; "I can't imagine a better night than this year's Clara Lionel Foundation event with Seth Meyers, Pharrell, and DJ Khaled," she said. "I am particularly honored to present Prime Minister Mottley and Shaun King with this year's Diamond Ball Awards for their groundbreaking work. We are so thankful to them for joining us and making the night better than ever."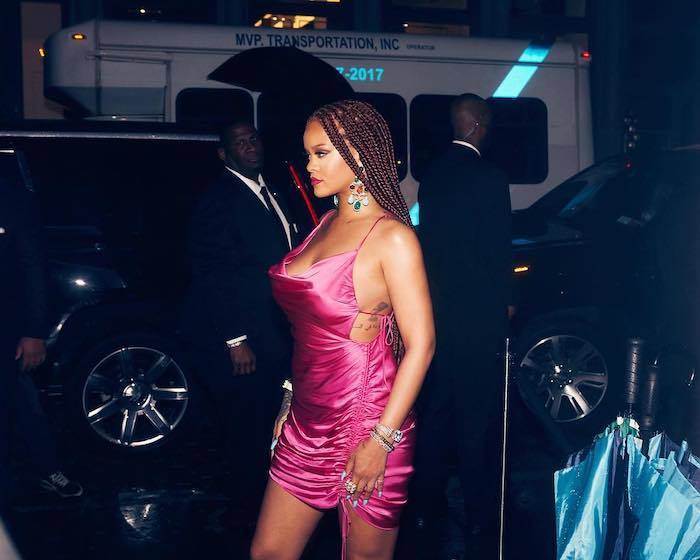 Prime Minister Mia Mottley is recognized as a trailblazer in politics. She was elected the first female leader of Barbados Labour Party and went on to serve as the first female Attorney General and Deputy Prime Minister of Barbados. Throughout her quarter of a century political career, she has been a strong advocate for education in her country and a supporter of causes involving women and children.
Shaun King, a graduate of Morehouse, which is an HBCU, is known for shedding light on civil rights issues and social justice causes on social media. In 2018, he co-founded Real Justice PAC which aims to elect prosecutors of all levels who support criminal justice reform. He also relaunched 'The North Star' which is a publication first established by Frederick Douglas and known for its influence in the anti-slavery movement.
The event will benefit the Clara Lionel Foundation, which is an organization created by Rihanna to fund education and emergency response programs throughout the globe. As in previous years, an auction will also be held at the event. Variety reports that this year's Diamond Ball auction will include the Jonas Brothers VIP experience, a signed Danny Green NBA finals jersey, fishing with Peter Miller, a Savage X Fenty 2020 Fashion Show Experience among other great valuables.
This year's Diamond Ball is slated to be the best yet.