Young Thug released an album a few days ago, and now he has another project coming.
The Atlanta trapper announced that his next album will be titled "Punk" and will arrive in a matter of months. Thugger's new album, So Much Fun, was released last week Friday and is projected to sell 150K copies in the first week. Young Thug is clearly having a lot of fun this week judging from media run over the past two days.
The Fader did a cover story on Young Thug which came out today, and one of the biggest takeaways from it is that Thugger has another album in his arsenal. He described his forthcoming album, Punk, as "touching" but he has yet to confirm if it will have a punk vibe or the sound that he has become famous.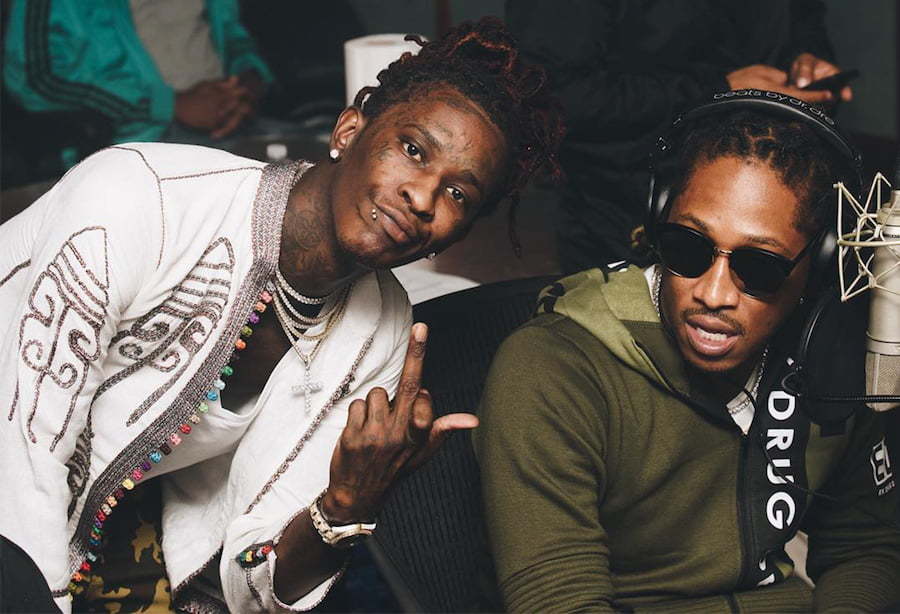 "It's music that the world is going to embrace," the "Good Times" rapper said. "[Punk] means brave, not self centered, conscious. Very, very neglected, very misunderstood. Very patient, very authentic."
He added that the pending project will features "real rap" that will also show some vulnerability. Judging from the frequency of Thugger's body of works, you can expect to hear this project by the end of this year. He also has his Super Slimey album on the way featuring Future, Lil Baby, and Gunna. A release date for that project is not yet known.