Rick Ross is sticking by his lyrics about Nicki Minaj and still believes she shouldn't be trusted.
Rick Ross sat down with the Breakfast Club Thursday morning to talk about his new album Port of Miami 2 as well his book, industry relationships and more. Of course, the radio hosts had to ask Ross if he heard the comments that Nicki Minaj made about him on the Joe Budden Podcast this week after she went on a rant in response to Ross' negative lyrics about her.
Nicki told Joe Budden that she wasn't happy with Rick Ross's song "Apple of My Eye" in which he says "I told Meek I wouldn't trust Nicki." The "Queen" rapper said quite the opposite happened, and she was present when Ross texted Meek to say she was a keeper after Nicki advocated for Meek Mill's legal issues in a meeting with former President Barack Obama.
But Ricky Rozay didn't deny that incident but said his feelings towards her changed when Meek Mill began beefing with Drake.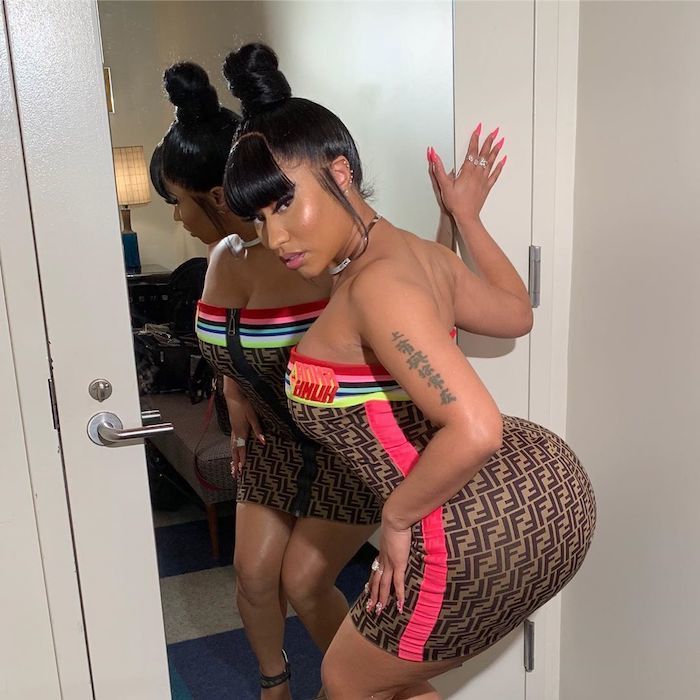 "I mean if somebody went in to meet Obama with you she is a keeper, until you find out otherwise," the Miami MC told Charlemagne Tha God. "She was playing a very important position at the time. She was in between Meek and Drake at the time. And what she don't know and what she may not understand coming from a big homie like myself, playing that position that was a very fragile role."
Ross claims he felt Nicki Minaj had something to do with the demise of Meek and Drake's friendship back in 2015 that led to a major rap beef. "When I seen it go to sour it would be easy to assume she may have had something to do with that, and if somebody tell you they didn't, they're lying," he said.
Moving forward, however, he said he has no bad blood towards the Queen of rap. "She moved forward, she's doing her thing. I'm happy to see her do that. Meek doing his thing, Drizzy, they're doing their thing. That's all I wanted to see at the end of the day."
Nicki must have caught wind of the interview, and the fact that Charlemagne was the one who brought up the shots she took at Ross. The "Superbass" rapper took to Twitter to address the interview and claims she wants to go to the Breakfast Club to address him herself.
"Charlemagne get so excited when he thinks some1 bout to say .smthn negative about me that tail get to wagging, that lil pu**y get to poppin, he get to giggling," she tweeted. "They banned me from the show but always talkn bout me. I'm pullin up cuz we in NY soon. I'd rather be invited tho js."
Charlemagne get so excited when he thinks some1 bout to say smthn negative about me ? that tail get to wagging, that lil pussy get to poppin, he get to giggling ?They banned me from the show but always talkn bout me. I'm pullin up cuz we in NY soon. I'd rather be invited tho js

— Mrs. Petty (@NICKIMINAJ) August 15, 2019
Check our Rick Ross's full interview below: