A judge showed mercy to Tekashi 6ix9ine's former bodyguard because he's already been through enough with his lifelong illness.
A Manhattan judge sentenced Tekashi69's ex-bodyguard, Faheem Walter, to 62 months in prison on weapons charges. The judge outlined that because Walter has to wear a colostomy bag for the rest of his life, he's learned a good lesson about gun violence. Walter was shot in the stomach after a dispute with one of Tekashi's managers in October 2018.
"You have paid dearly physically for running with a violent crowd," Judge Paul Engelmeyer told the rapper's onetime bodyguard on Wednesday, according to Page Six. "You as well as anyone else understand the risks associated with gun violence."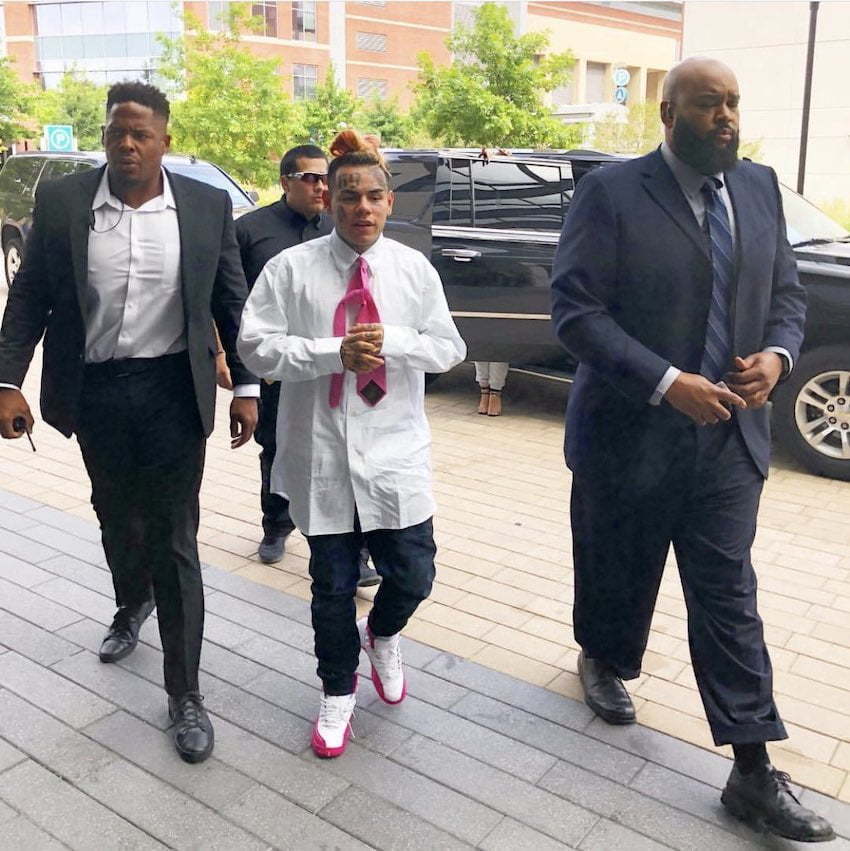 The 5-year sentence came after Walter, known as "Crippy" plead guilty to assault with a dangerous weapon in aid of racketeering and other gun charges back in April. Prosecutors sought out a sentence of up to 74 months, but the judge figured having to go to the bathroom in a bag for the rest of his life was punishment enough.
Walters' lawyers claim that he's been having a hard time maintaining his health in prison and have suffered many infections, and even sometimes ends up covered in his own feces, All Hip Hop reports. A judge said Walter, 29, could be out in three years on good behavior.
Walter is just one of many Tekashi 6ix9ine's associates that are jammed up in a racketeering case. Tekashi struck a plea deal that promised he would offer up information on the Nine Trey Gangster Blood members in exchange for a lighter sentence.
A few weeks ago, Tekashi69, born Daniel Hernandez, was explaining the lyrics of some of his songs to prosecutors so that they can be used against other Nine Trey gang members in the feds racketeering case.