Dancehall selector Foota Hype is feeling the heat from many of his followers over his most recent anti-gay post on Instagram.
Some have even tagged the United States Embassy in their responses to a post made by the selector on Friday featuring a photo of two supposedly Iranian men with hangman's nooses around their necks as they await execution. The picture which appears to be a screenshot from a news website is headlined: "Iran publicly hangs man on homosexuality charges."
"Very interesting what u think ?" Foota Hype wrote as his caption.
Some of his followers supported him, but numerous persons felt he had been dwelling too much on the homosexuality subject, that it not only bordered on obsession but were causing them to now begin to view him with suspicion.
"Why do you care what people are doing in the privacy of their bedrooms….You betta pray sey your own pickney nuh come to yuh sey him gay," tashnik wrote, to which Foota responded: "Then he wouldn't be my child."
Another commenter, freaks_and_geeks_page seemed to be also trying to fathom Foota's tendency to dwell on discussing same-sex relations so often.
"Foota always posting about homosexuality, seems like you're bothered. Are you trying to prove a point or something? Why homosexuality bothers you so much? Are you guilty of something? Why so pressed?" he asked.
Another follower thedreadloxxx, accused the entertainer of making what he described as "another, hateful, homophobic post', stating: "There nothing interesting about it. It's tragic. Love is love."
"Why u so pressed by the LGTB Community? Just live and let live Foota. It must be draining; all this energy wasted on foolishness; it could be put to better things," Shanny said in her reprimand of the selector, whose real name is Oneil Thomas.
"Yet still no exposure of the men in Ja f*cking off n killing the lilly school pickney dem. I always wonder bout ppl who obsess over someone's sexual preference. Do you know God still loves them unconditionally?" artist_substance scolded.
But Oneil Farrell and b_e_a_u_m_e_c charged after Foota, tagging the United States Embassy in Jamaica in their comments, and challenging the consular officers to prohibit him from traveling to the US.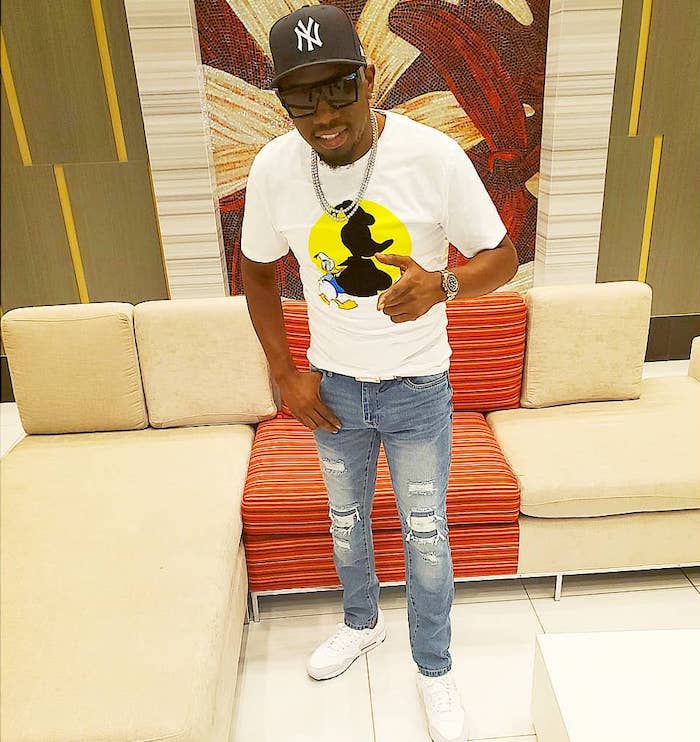 "@usembassyja, he's promoting hate crime in Jamaica on gay persons, and he travels often to the US check him out please," Farrell wrote.
"The US Embassy should check this guy out because he's constantly promoting hate crime yet travels to the US frequently. I personally believe his visa should be revoked. And it's not only the US, but also the UK should confiscate his visa because this man is promoting something you guys are against," b_e_a_u_m_e_c posted.
"This is HATE CRIME and very often we're told to be careful of the things you put on the internet. So I personally think some level of disciplinary actions must be taken against this man. It is very stupid of him tho to be bashing this community whilst still traveling to places that endorse it, he uses services and products whose CEO/founders are open homosexual. Get off Instagram and Facebook Foota Hype. Stop using Apple products, stop driving certain vehicles and stop traveling because u need these services/products to promote your hate crime—yet sadly, they are against what you promoting. Be careful what you put on the internet because at the end of the day it will turn against your favor," he added.