Dancehall fans are claiming that Foota Hype is committing religious bigotry on the Gram.
A photo posted by dancehall selector Foota Hype on Instagram, of three sacred religious books, the Holy Bible which is the central text of Christianity, the Holy Quran and the Torah in a toilet, has some fans accusing the entertainer of blasphemy. The Quran is the primary religious text of Islam, while the Torah is the first part of the Jewish bible and is the central and most important part of Judaism. But for Foota, based on his actions and subsequent comments, these publications, which date back to thousands of years, are supposedly filthy and deserve to be flushed.
"Powerful pic the only way the black race will regain power we have to let go of European teachings and ideology Africa is the only way not now Africa either ancient Africa the way of the ancestors," Foota, whose real name is Oniel Thomas, said.
"I stole this pic from my brother Mr. Vegas… powerful," he added, resulting in commendations on the move by many who expressed pleasure at his bravery in posting the photo and egged him on.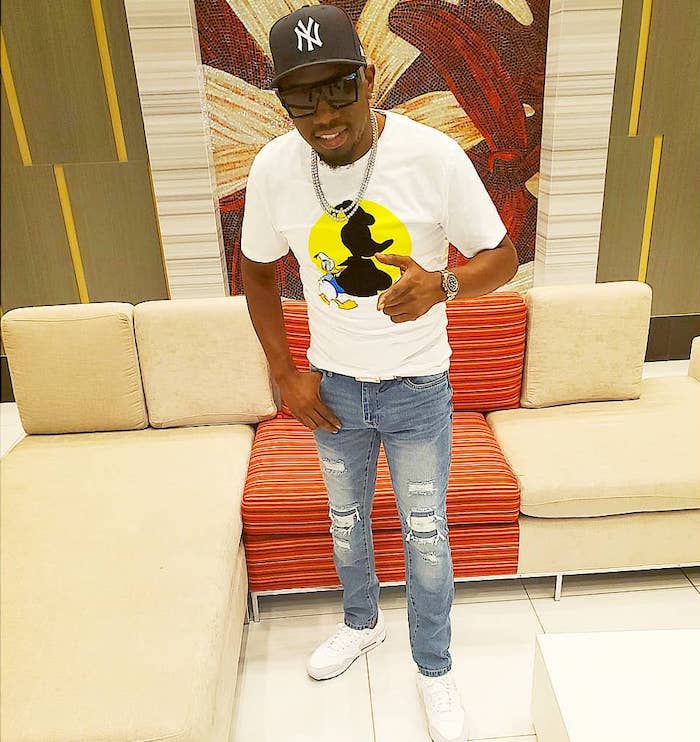 But a large number of followers were not happy with Foota's iconoclastic move, and blasted him as, among a range of things, as being stupid, and stooping low in order to get 'likes.'
"Get off social media you silly man! What are you perpetuating? Do you really need the views so badly? Stop blaming religion and focus on how we as black people can accumulate black wealth in our community and become world leaders," Slorraine ordered the selector.
Similar sentiments were expressed by Shanice who wrote, "Foota, how Is Placing The Holy Bible In A Toilet A Powerful Picture?"
Others like spa_queen_og urged him to desist from listening to Mr. Vegas, whom they said would lead him astray. "Foota Hype, Mr.Vegas is a minister of confusionism don't allow your mind to stray foota," she remarked.
Foota Hype has become popular over the last few years, for not only being at the center of the drama but also initiating much of the drama himself.
He came to national attention in 2015 when he suffered a minor stroke which he said was caused by demonic forces which had got ahold of him. Back then, according to media reports, the Calabar old boy was playing at a popular nightclub in Kingston when he suffered the stroke and was rushed to the hospital.
He also claimed that same year that terrestrial beings were prancing across Jamaica's tourism capital Montego Bay and that he saw them with his own two eyes. His statement resulted in many people ridiculing and dismissing him as a mental case. But Foota said at the time that he was not crazy and likened himself to "all the great scientists and the great people" who were thought to be crazy in the past.
Last October, he caused more drama and made national tabloid headlines after he created a GoFundMe page asking for donations towards the purchase of a new smartphone. He later claimed it was a stunt to see how many of his Instagram followers were loyal to him. At the time, he told The Star newspaper that since he was using his Instagram feed to provide a public service to his followers, they ought to purchase the device for him.