Popcaan rolls out with a brand new Range Rover Velar as he celebrates his 31st birthday.
The Unruly Boss had rewarded himself for his hard work over the last year, with a spanking new black Range Rover Evoque. The artiste says the luxury vehicle is a birthday gift in celebration of him becoming 31, on July 19. "Since I work so hard I decided to get myself a bday present…2020 sittin," the artiste wrote beneath a post on Instagram, with five photographs of the vehicle from varying angles.
Popcaan's new ride is a British compact luxury crossover SUV, which carries a lightweight aluminum 4—cylinder or a powerful V8 engine and emits lower carbon dioxide levels.
Congratulations poured in from his fans and fellow artistes, chief among them Bounty Killa who blessed up the artiste as a 'Wurl pilot' who was reaping the rewards of his hard labor. "Yessss papa, propa had work pays off. Take notes youths," Bounty noted before posting as well: "If a man no waah wuk, then him mussi waah tek wuk."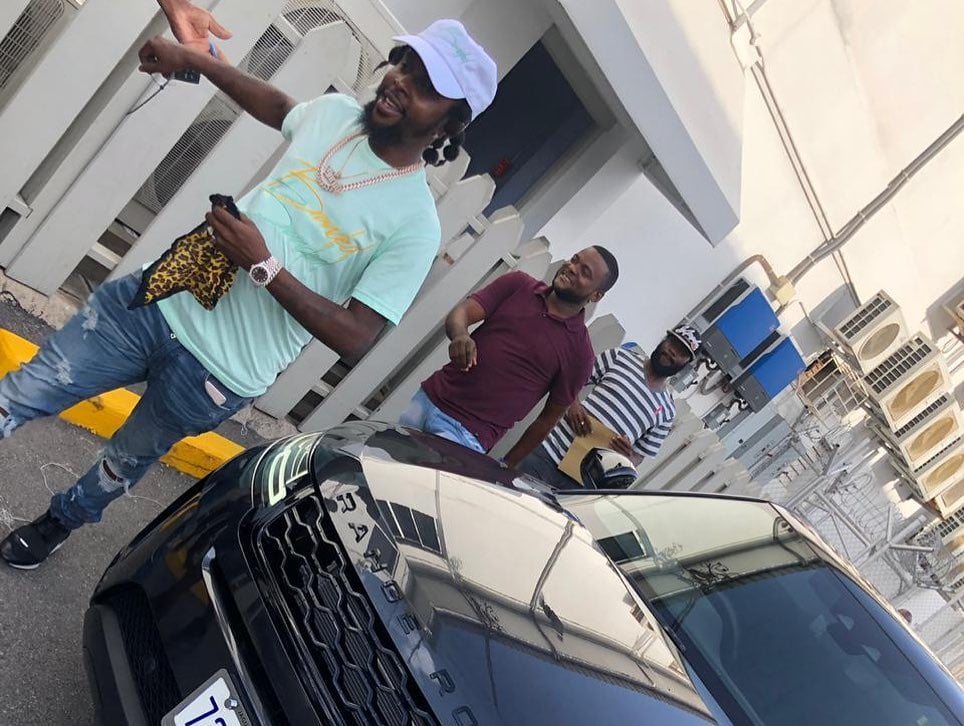 "You know the proverbs general," the Unruly Boss said in response. Popcaan seems to have a love affair with the Range Rover brand. In November 2016, he also copped for himself a $30 million 2017 Range Rover Evoque Convertible, the first ever to hit Jamaican streets.
Some fans pointed out that he erred in revealing his west vehicle's registration plate numbers: "You forgot to blur the plates,'" chung_almighty said.
"So how y show the plate number G, mi a go level up next year on my birthday too," another commenter wrote to the family artiste.
But according to ddc96 the showing of the license plate was evidence that the luxury vehicle is the property of the artiste, born Andre Sutherland. "Once the plate number no blur it you know fi him own," he posited. The Cancerian has been in celebration mode since July 19 when he seemed to have spent most of the day burning ganja spliffs and having fun laughing and chatting with his friends, and posing for photographs, with the merriment culminating with the purchase of the high end vehicle.
But the St. Thomas-born artiste did not only engage in fun and laughter. In the aftermath of his birthday celebrations, he also took time out to thank his fans, supporters in the music fraternity and the Almighty.
"Big up everybody weh sen mi di birthday wish dem yesterday. Mi couldn't reply to all a dem, but thanks fi di love same way weh oonu a show me all these years. Big up di whola di radio disc jock and di selector dem weh a play mi song dem right through, right cross di world," he said.