Vybz Kartel freedom concert would need a venue the size of a continent, at least that's what Gazanation fans thinks.
Gaza fans seem to not only be waiting with bated breath for the release of the World Boss, Vybz Kartel but are saving up their money for his freedom concert. Some are also planning and scheming to circumvent their employers and hide from their landlords when rent becomes due, because, as far as they are concerned, whenever and wherever Adijah Palmer does his first show, they must be there. Fans were responding to a video post on the incarcerated artiste's Instagram page in which a colleague of his asked whether there was a venue in Jamaica that could accommodate a freedom concert for the artiste, who is currently serving a life sentence for murder.
"Di people dem no see Kartel, dem waa see him. Right now Buju Banton forward from prison after 10 year or nearly 10 year, keep di biggest concert fi a long while. What about if Kartel forward? Weh yo feel like? You feel like there is a venue inna Jamaica fi hol a kartel crowd?" he said as kartel's voice chimes in: "None a dem no deh pon mi level."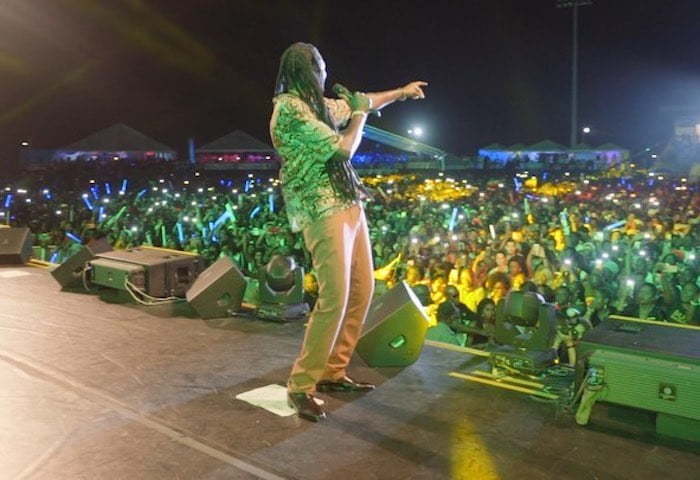 In response, Vybz Kartel friends Spice and Popcaan showed their approval with likes while one of his former Gaza stablemates and protégé Lisa Hyper, also jumped in, singing his praises.
"Weh? Which part? Not even inna Noah Ark," Lisa Hyper wrote to which blaqksheep responded: "It haffi keep inna one desert inna one continent fi hold everybody."
Some called for a concert spanning several days, or a month, while one person said it would take daily performances or an entire year to sate the appetite of the Gaza fans. Others drew for absurdities, claiming the show could only be held in the sky or the sea.
Gazadiva went to the extreme, and so did j.shvne: "There will never be a venue in the world to hold a Kartel FREEDOM CONCERT," Blessyd declared, while j.shvne wrote: "I've been saying this. Better them do a public holiday and just turn Jamaica inna one big Gaza party."
Another, tev_phenomenal went off on a tangent with a ridiculous notion, claiming that the artiste was held captive due to his intellect. "Di teacha have vocabulary high like a politicians dats y dem a try hold down di teacha," he said.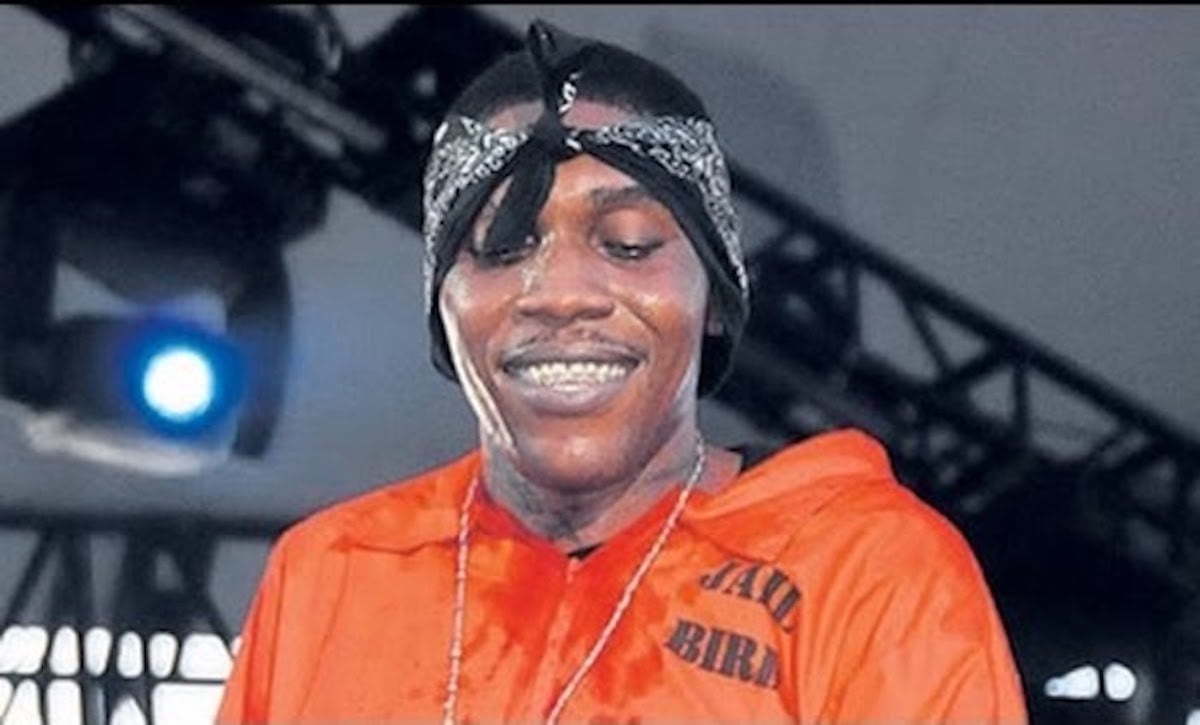 Some declared that they would spend any amount the entry fee was set at, in order to see their hero. "I don't care a how much fi guh. A clda $50,000. I don't care weh it a keep. A clda outta outta space! ME HAFFI REACH!!!!" _ms.daydream said.
One follower popsy_sky was more rational in his thoughts. "To be honest he would have to keep it every day for the year so everyone can get a slice a the cake because one night ago unfair; no venue can hold that," he said.
But drile988 might have had the funniest solution to the freedom concert venue for the Gaza Boss, one in which, as he outlined, the fans themselves could play a part in the preparation. "Eva travel pon highway 2000 an pree the land dem over deh suh? It can work… every gal bring a gal and a machete," he quipped.
Other persons had some sane responses. Dvion862 for example suggested Vernamfield in Clarendon, while majestic.empress_t noted that the turnout would be the same as it was for Buju Banton's concert.
"Kartel and Buju crowd going to be the same. The only difference is age group. The majority of the crowd would be youngsters and like 50% teens cause 98% is Kartel fans but only 50% might be allowed to attend the concert…," she said.