Fabolous is threatening to sue TMZ over a story about his breakup with Emily B.
Fabolous is insisting that he and Emily B are still together, and he wants all breakup rumor to stop. The celebrity gossip site reported Thursday afternoon that Fabolous and longtime girlfriend Emily B had parted ways and were actively dating other people. But the New York rapper took to Instagram to deny the allegations and said that TMZ was running a false story. "I've never said I split up from Emily I love Emily Bustamante!!!," the New York rapper said early Friday morning. We are a couple working on our relationship That @tmz story & blogs are LIES."
Fabolous doubled down on his statement in a caption that read "I LOVE YOU EMILY That @tmz_tv story is fake. I never told anyone I split up from Emily. And I wasn't on a date. That whole story is made up. #TMZ."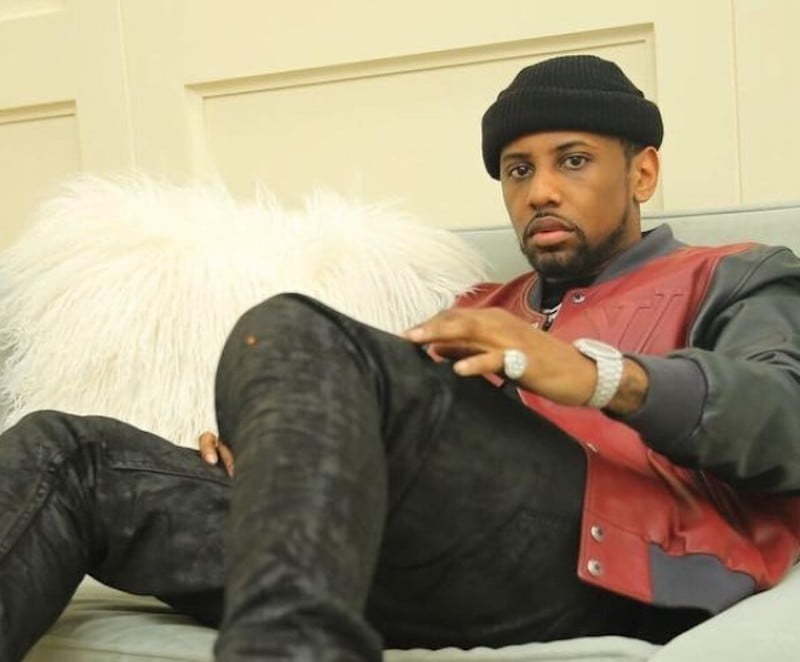 TMZ in its report ran a paparazzi photo of the "Soul Tapes" rapper at lunch in New Jersey with another woman and insinuated that he was on a date after the alleged breakup. The outlet claimed that sources close to Fab and Emily told them exclusively that he was "actively dating other people," a claim that Fab denied he nor Emily ever admitted to. He said the woman he was seen with was just a teacher.
"@TMZ posted a lunch wit a Female Teacher & said I was on a date & added a bogus story that I cut off or split from EMILY," he wrote in a second Instagram post. "This is Deflamation of Character!!! I'm going to my lawyers to take action!! This is Baseless & affecting my likeness, my character and My FAMILY."
Side note – this probably wasn't the best time for T.I. to butt in and become the grammar police. The Atlanta rapper commented on Fab's post saying "*Defamation bro…" Come on TIP. We knew what he meant.
It was no surprise that breakup rumors between the two that have been together over 10 years spread so quickly. Last year's viral blow up between Fabolous, born John Jackson, and Emily B's father left fans confident that they would split for good. In October 2018, a grand jury indicted the Brooklyn native on one count of domestic violence with significant bodily injury, two counts of threatening to kill, and one count of possession of a weapon. The charges stemmed from said incident after it was rumored that Fab had put his hands on the mother of his two kids. But earlier this year Fabolous struck a plea deal, and the couple was reportedly back together.
TMZ has yet to respond to Fab's claim that their story was untrue. Emily B had not yet addressed the situation publicly as of Friday morning.