Shenseea bosses up and copped herself a new Bimmer.
Congratulations are raining in for Shenseea as she revels in the purchase of her new ride, a white 2019, 4.88 liter V8 BMW X6. The Bless artiste is no doubt a Bimmer fan. Yesterday the excited swopped her got a neon green BMW, that she got last year, for this newer version. Among those leading the 'cheerleading exercise' was Nigerian singer Davido, who is best known for his mega-hit "Fall." Shenseea's Romeich Entertainment stablemates Teejay and Ding Dong also gave her props, likewise fellow dancehall deejay Konshens, and Trinidadian soca artiste Destra Garcia.
The stars have been responding on Instagram, to a video, Shenseea posted on Wednesday at the ATL Autobahn in Kingston of herself and car salesman Maurice Sinclair chatting about the vehicle's specs. The video amassed almost 325,00 views and just over 2000 comments within 24 hours.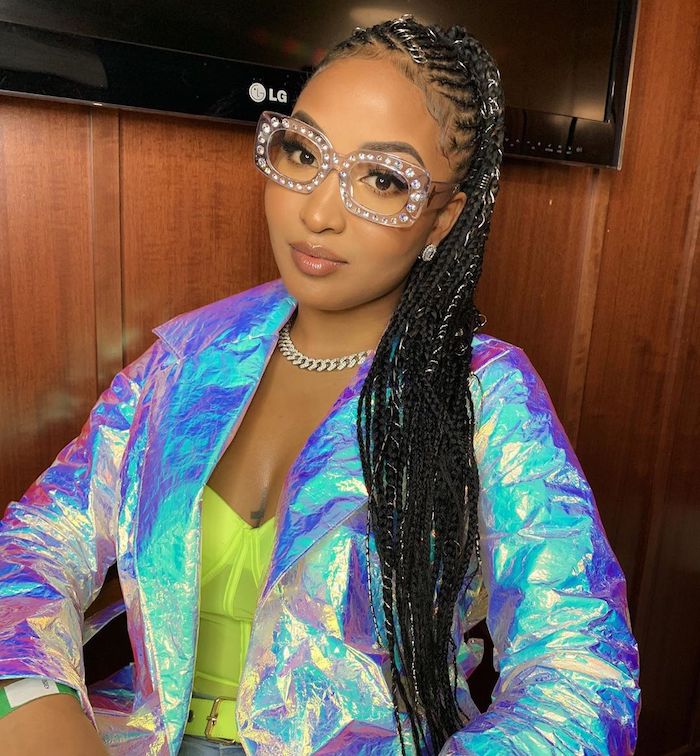 "Just got my new vehicle, Upgrade, upgrade," she said as she walked around showing the sides and the interior. "Change out di rims and ting man, Bless, Bless, bless," she sang excitedly.
"Raj, you goin to hop in," she asked her son Rajerio who quickly jumped inside and sat in the driver's seat with the assistance of the salesman. "Got myself an upgrade #V8 Which colour should I put it in? Y'all know I'm extra #BLEESSED 2019. Big up Maurice for his awesome service," the former Mona High School student, captioned the video.
Over on Facebook where the 22-year-old also posted the video, it garnered just over 4,000 views in four hours and lots of cheers.
But within the 2,000 comments on IG which followed the uploading of the post, there were many well-wishers. Of course, there were a few know-it-alls who appeared not to have a clue about the Jamaican transport system but still chose to make grand statements, oblivious to the fact that their observations were redundant.
"This better b mirrored. Since when is ya car's driving seat n the right.," cottoncandy wrote.'
The steering wheel on the wrong side," chef_mikey declared, incorrectly, as Jamaicans drive on the left.