Rihanna unearths her doppelganger as a child on Instagram, which left her shaken.
The internet thinks Rihanna may have a daughter that even she doesn't know about. The Barbados-born superstar posted a photo on social media of a young girl that has an uncanny resemblance to herself as a young girl. So much so that RiRi said she was so shook when she saw the picture that she almost dropped her phone. It's not very often we get to see homegirl being shook, but seeing the photo for the first time will make you believed that it's an old photo of the pop singer as a child. This little girl and her mom lives about to be changed.
"Almost drop my phone. How?" the caption read Tuesday afternoon.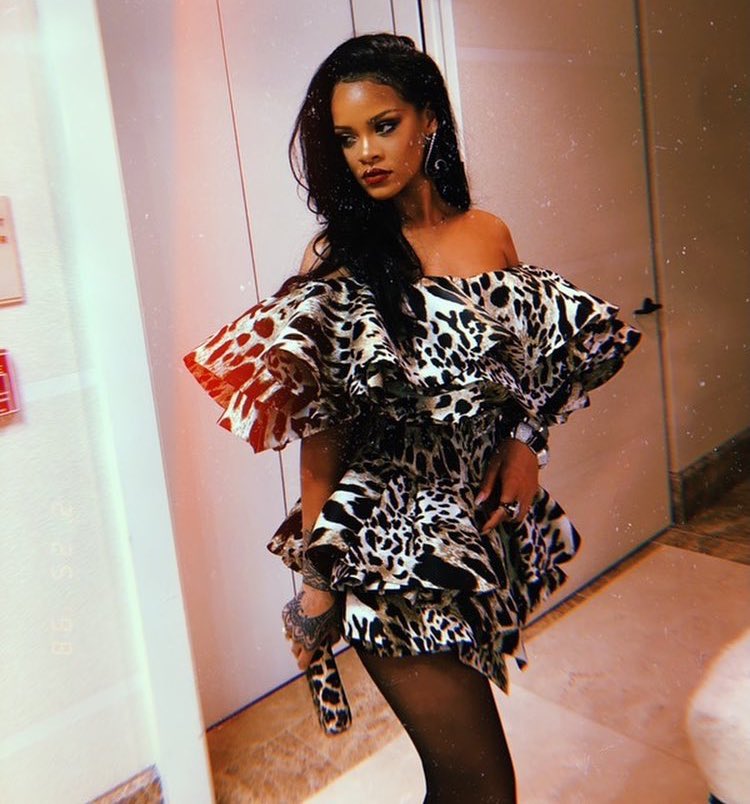 The photo originally posted to Instagram by the girl's mother shows her with a pouty look in the back seat of a car, very similar to a gritty face that we've seen from Rihanna when she's in boss mode. Fans began to tag Rihanna in the post, and it eventually caught her attention. The original photo has since gotten over 140K likes.
In Rih Rih's Instagram comments, many fans and celebrities were also taken aback, some of which said they thought the "ANTI" singer was participating in the FaceApp challenge – an app that allows you to upload a photo and see what you would look like at a different age.
This is just another example and confirmation that 31-year-old Rihanna does indeed stay current on social media, memes, and internet trends. On July 11, Rihanna used a clip of Karlie Redd from Love and Hip Hop: Atlanta to troll her Navy fans about when exactly her long-awaited album would be dropping.
Rihanna has given us some small glimpses of her in the studio this year (with no release date yet), but one thing we know for sure is – she's definitely on the internet.