Gratitude is a must. Rygin King pays homage to Koffee for performing his single "Tuff" at Reggae Sumfest.
Rygin King has been the subject of online trolling throughout the first half of 2019, mostly due to some speaking gaffes during interviews, as well as his omission from this year's Reggae Sumfest. Nevertheless, King found something to show some gratitude for, thanks to the 'lyrical doctor,' Koffee. The Montego Bay-based artiste posted a snippet of Koffee's Friday night performance at Reggae Sumfest in which she sampled lines from his hit Tuff. He expressed his admiration for the 19-year-old, whom he says he holds in very high esteem.
Some patrons had not even noticed that Koffee performed a cover of Rygin King's hit single "Tuff," since the Spanish Town native smoothly blended it into her performance of her mega-hit "Toast."
"Jamaica I have so much to say," an honored and seemingly humbled Rygin King said. "Big up to my fans and supporters. I respect this girl @originalkoffee. Blessing fall by mi right hand, that tuff @ryginking," the artiste, whose real is Matthew Smith, wrote.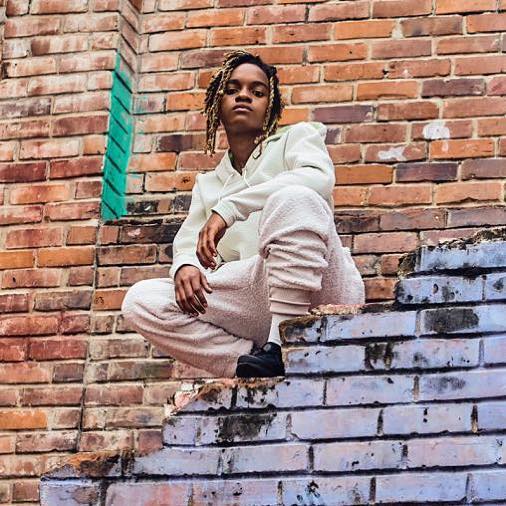 "Tell dem mi inna mi vibes enuh; go tel dem we alright enuh; Me leaving now so di team a come; part the crowd, unu let mi out; everyone want fi figure mi out; Dem want see mi fight; a weh dem talking about? Just keep yuh mouth; cause mi no need no doubt; mi songs ago hard; a wah dem a go say now," Koffee sings in the clip.
Rygin King, 23, was omitted from the Reggae Sumfest lineup this year, one year after his rousing, high energy performance on Concert Night One which made him the talk of dancehall for weeks.
Last week Friday, the day of Concert Night One, the Star quoted Rygin King as saying that even though he wanted to perform at the event, he felt disrespected by the amount of money that was being offered for him to make an appearance at the show.
He also claimed that he was paid a paltry sum of $40,000 and given a hotel room and 15 tickets to the event, for last year's performance.
But while some Star readers supported his comments about the organizers of Reggae Sumfest, others subjected him to another unending bout of ridicule. Some folks think that he was extremely arrogant and was undeserving of being on the show this year. Others claimed that it was his "dunceness" that made the promoters Downsound Entertainment shun him from the stage this year.