Cardi B gets a tattoo of Offset's name on an unlikely place on her body.
Getting a tattoo of your spouse name is still a bit of a taboo idea since people often break up. Perhaps that's the reason why Cardi B decided to get her tattoo at the back of her leg. We wouldn't have seen the tat if Offset hadn't posted a photo of her on his Instagram page. It almost seems deliberate that the Migos rapper posted the pic which was a screenshot from a FaceTime chat with his wife.
"CANT WAIT TO GET HOME," the "Taste" rapper wrote while alluding to his excitement in seeing his name tatted on his wife body.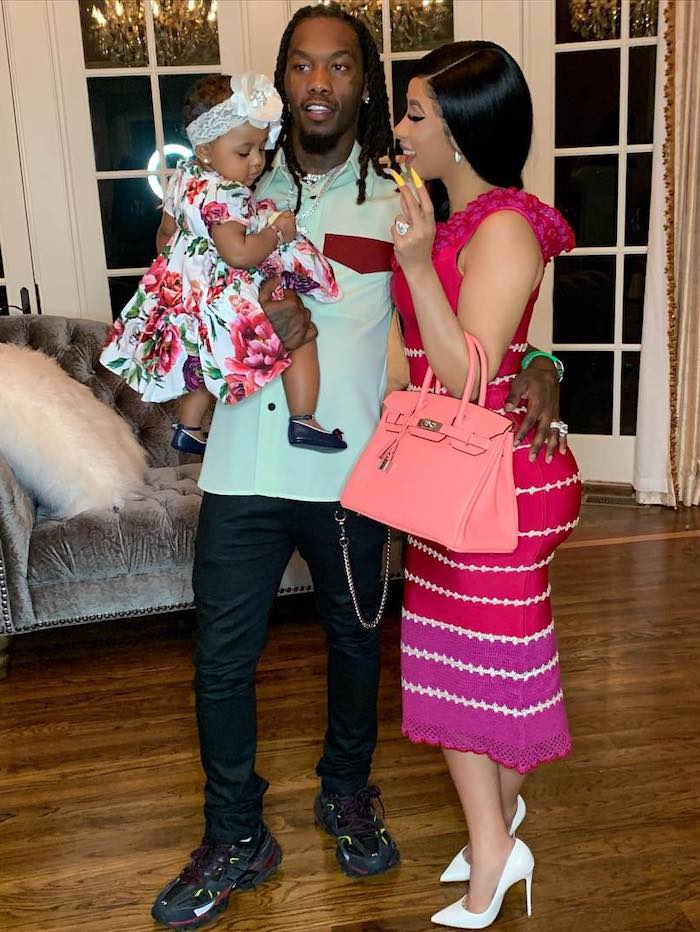 In 2018, Offset got a tattoo of Cardi B's name on his neck shortly after the two hit a rough patch in their marriage. He also got himself a tattoo of The Powerpuff Girls, which is Cardi's favorite cartoon character.
The power couple recently threw a huge birthday party for their daughter Kulture in New York City to celebrate her first birthday. Time does fly fast, because it's been a year since Cardi B and Offset welcomed their first child together. The couple dropped a whopping $400,000 on her birthday bash and spent an additional $100,000 on a custom diamond necklace for the toddler.
Of course, that's a small change for Cardi, who recently revealed that she is making up to a million dollars per show performing at some major music festivals this summer.