No lights, no AC, no music… no problem. Cardi B says Kulture's first birthday party was a lituation, even in the dark.
Cardi B and Offset celebrated baby Kulture's first birthday with a huge party in New York City Saturday night, but the festivities were interrupted by a major power outage that left sections of the city in the dark for hours at a time, according to CNN. But the "I Like It" rapper said the darkness didn't stop the party guests from turning up. But the party must go on. After all, the Bronx rapper and her husband Offset dropped a reported $400,000 on the birthday bash.
"Thank y'all so much for coming to Kulture's birthday party because it was y'all that made it lit," Cardi said in an Instagram post early Sunday morning. The party was so lit, she said, that she lost a nail. "Let me tell y'all something. Y'all made it lit because the fact that when I got there, the lights went off in the party, it was like a whole hour with no lights, no music. But it was still lit."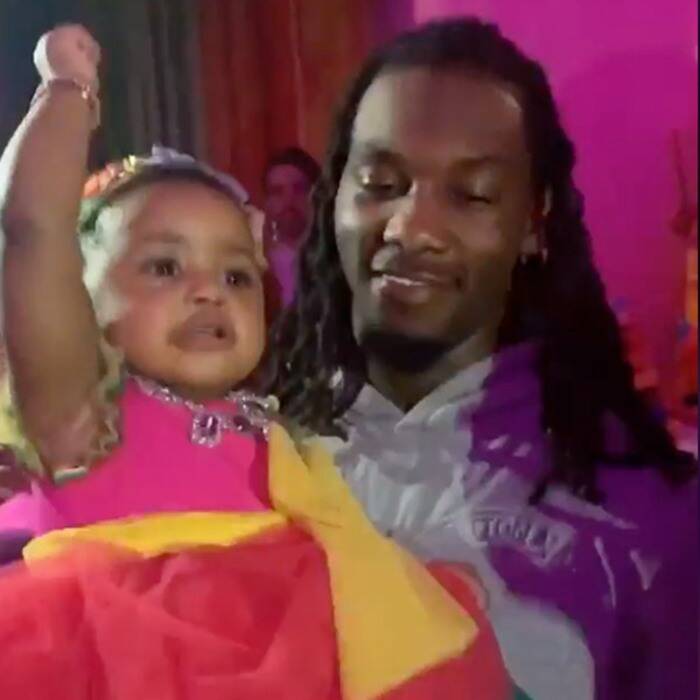 Cardi, with her husband Offset laying on her lap, said they proceeded to get a backup generator that was able to bring back the music and some of the lights. "It got lit again, but with no air conditioner so we were literally melting. But people were still dancing, having fun."
The lights came completely back on, she explained, but they cut back off right before they were about to cut the birthday cake. Once the lights came back on, Cardi said nobody wanted to leave the party.
"It's cause of y'all. It was such a fun party. Thank you so much."
In her caption, Cardi explained she wanted to have the party in New York instead of New Jersey, where she resides.
"The fact that I wanted my daughter party in 42nd street instead of Jersey and to my f***ing luck New York had a power outage right on that Deum area!! B**CH THE DEVIL! but WO a negative situation turn into a LITUATION !!! Omg I had soooooo much f**kin fun and my daughter as well. Thank ya sooo much everybody that came ,I know my daughter won't remember this day but when she older and have her kids this will be a good story to tell lols. I will be daydream this day for
ma long. Ok, I'm exhausted nobody hit me till like 2 pm."
Power was fully restored to the entire city of New York early Sunday, after leaving thousands of people trapped in subways, elevators, and navigating the streets with no stoplights, according to CNN.