Tekashi 6ix9ine's racketeering case gets its first sentencing with more schedule to come soon.
The first man was sentenced in the case since Tekashi 6ix9ine pled guilty to racketeering, guns and drug charges back in January. Jensel "Ish" Butler was sentenced to 5 years in prison on Thursday in a lower Manhattan courtroom, according to Complex News. Butler admitted to his role as the driver in an armed robbery in the lobby of the Times Square building that houses 50 Cent's media company ThisIs50. That same robbery was allegedly recorded by Tekashi 6ix9ine from the backseat of a nearby vehicle, and proceeds from the crime were found in the "Gummo" rapper's apartment.
A judge handed Butler the 60-month-sentence as a mandatory minimum after he pled guilty to his part in the robbery. The 37-year-old was given a chance to address the judge and his family and delivered a heartfelt apology through tears.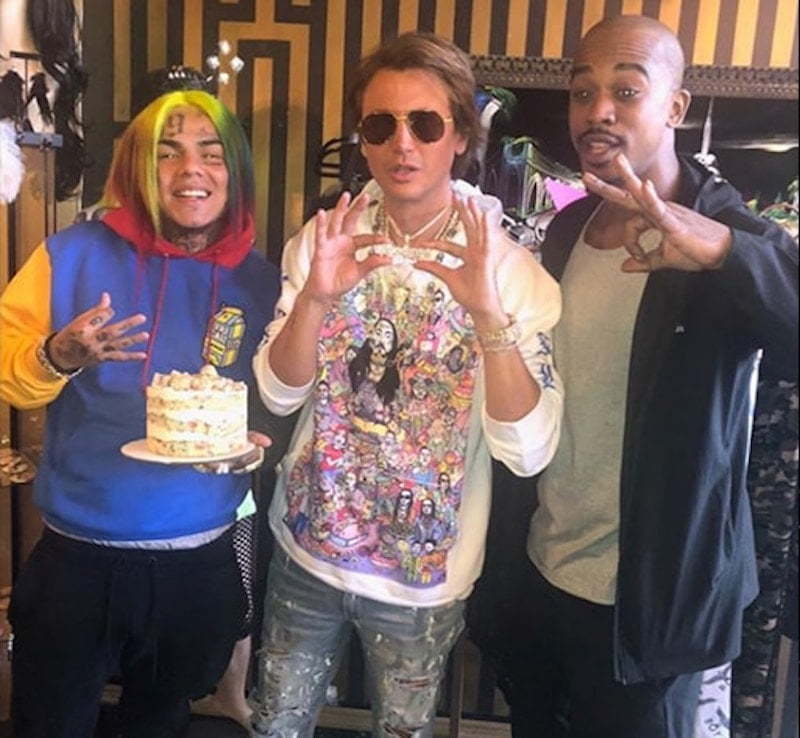 "I knew my actions and being around the people I was around could cause harm to people, and I deeply apologize," he said. "When I serve my time, I am going to make a difference in [my children's] lives. I apologize for everything."
The next person scheduled to be sentenced is 6ix9ine's former bodyguard Faheem "Crippy" Walter on August 14.
Last week, Urban Islandz reported that 69 was moved from his holding facility in Brooklyn to a secret location where he is not allowed any visitors or phone calls from the outside world. Two other associates have pled not-guilty and plan to take their case to trial in front of a jury, according to Complex.
It was rumored that Tekashi planned to boost his legal defense team by hiring two new lawyers, one of whom was recently hired by JAY-Z to help with 21 Savage's immigration case.
The trial is scheduled to begin on September 9.