Tekashi 6ix9ine adds another high profile attorney to his legal team.
The "FEFE" rapper had hired an attorney who is frequently used by JAY-Z including earlier this year when the rap mogul hired an attorney to help with 21 Savage immigration case. Tekashi 6ix9ine is fighting to stay out of prison as his federal racketeering case moves through the courts in New York. According to XXL Mag, 69 added Quinn Emanuel Urquhart & Sullivan's Alex Spiro to his legal team.
Tekashi69 already has Lance Lazzaro, Dawn Florio and Emma Maya Greenwood on his legal team. Spiro was hired by JAY-Z on February 6 this year to get 21 Savage released from ICE custody. Savage was arrested in Atlanta and put on deportation notice after ICE authorities labeled him a British citizen living in the US illegally for years.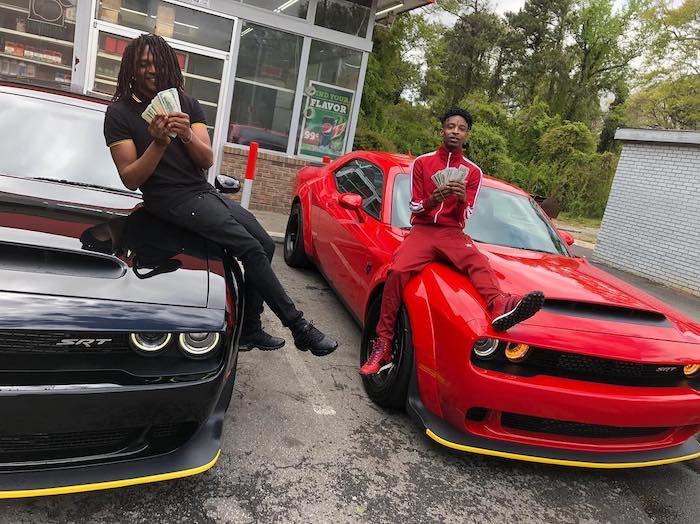 Authorities also claimed that the rapper portrayed a fake gangsta rapper image all while moving around the country as an illegal immigrant. Savages comrades in hip hop including JAY-Z, jumped in to help him while fans sparked an outcry saying that he was unfairly targeted.
As for Tekashi 6ix9ine, he is facing up to 49 years in prison and bolstering his legal defense team means that he wants to get as little time as possible in return for his cooperation. The rainbow-haired rapper was arrested in November last year and slapped with gun, drugs, and racketeering charges.
6ix9ine initially pleaded not guilty to the charges but then changed his plea in January during a court hearing where he struck a plea deal agreement with federal prosecutors. So far, his plea deal is working in the feds favor because almost a dozen of his former crew members have since pleaded guilty and only one so far has decided to fight the charges against him.
His co-defendants Anthony "Harv" Ellison and Aljermiah "Nuke" Mack have not pleaded guilty, at least not yet.