Rapper Tay-K pleaded guilty to aggravated robbery but denied premeditated murder.
The 19-year-old rapper, born Taymor McIntyre, is currently on trial for a double murder where he faces life in prison. The trial is now underway in a Texas courtroom and is scheduled to last one week, which means that he could know his fate by the end of this week. Tay-K 47 was arrested and charged for the murder of 21-year-old Ethan Walker, who was shot and killed in a home invasion robbery committed by the rapper and his associates. Walker was a young father of a little girl at the time that he was killed.
McIntyre's defense attorney, Jeff Kearney, told the court, in his opening statement, that the rapper willingly participated in the fatal robbery. However, he did not intend for Walker to be killed, according to the Star-Telegram.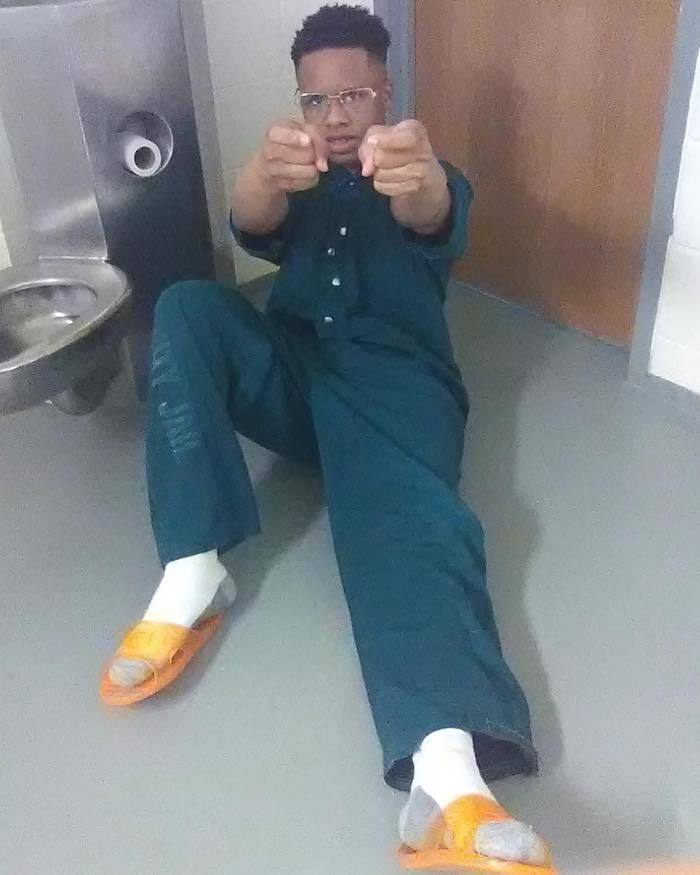 "Tay agreed to participate in a robbery," Kearney said. "Tay participated in a robbery.
The attorney added that Tay-K had not anticipated that his associate, Latharian Merritt, was going to, "intentionally kill for no reason, intentionally kill Ethan Walker."
Prosecutor Jim Hudson painted a different picture of the home invasion that resulted in the murder of Ethan Walker. Hudson told jurors that Tay-K was recruited by his female co-accused and he "enthusiastically" took part in the crime by enlisting the help of two of men. Hudson added that the females warned the rapper about a gun inside the home before they committed the robbery, and he said it's not a problem, "We can take care of that."
The men brought two guns with them, and a brass knuckle which the prosecutors say was a clear intention to kill Walker.