Tay-K is set to stand trial for murder starting today.
"The Race" rapper, whose real name is Taymor McIntyre, will know his fate soon since his trial is set to get underway today (July 16). The 19–year-old rapper is on trial for the murder of 21-year-old Ethan Walker during a home invasion in Mansfield in 2016. Tay-K was only 16 years old when he was accused of committing the crime. At the time, he was arrested and later released by a juvenile court on house arrest.
McIntyre cut his ankle bracelet loose and fled the home where he was ordered by a court to stay. Authorities say he then killed a San Antonio photographer while on the run and beat up a 65-year-old man and robbed him at Arlington park. US Marshals later captured him and placed behind bars pending his trial which is set to begin in a Tarrant County court today, according to NBC Dallas.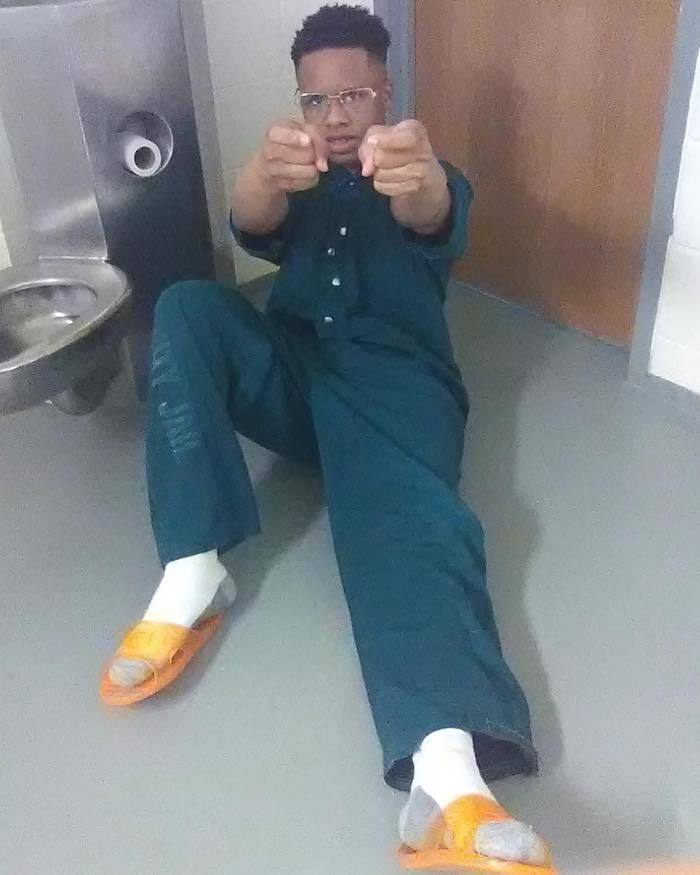 The prosecution and defense will give their opening statements, and the court may start airing evidence. The trial is set to last for one week, so by Friday, Tay-K may learn his fate. Several of his co-accused have already pleaded guilty and sentenced to prison. The prosecution attempted to offer him a plea deal, but he rejected it.
Law enforcement officials say the rapper also tried to organized a gang in prison which landed him into solitary confinement. Tay-K is facing a minimum of 40 years in prison because he was 16 when he committed the crimes.
Several of his victims families are also suing him.