Kevin Gates has stepped forward to address criticisms over his tattoo of NBA YoungBoy.
Honor our artistes while they're still alive. Kevin Gates is taking that famous saying very serious, and he got the tattoo to prove it. The Baton Rouge rapper got a tattoo of YoungBoy Never Broke last year even though he has never commented on it. NBA knew about the tat, and those close to Gates knew about it and understood why he got the ink done. KG recently addressed some criticisms on social media with some fans suggesting that it's gay to tattoo another man on your body.
Kevin Gates has since hopped onto his IG Live to address those critics. "I got a tattoo on me because I love him," he said. "You can say what you want to, but in Louisiana when we love somebody, we appreciate them while they alive and we get their faces it's monumental you know what am saying.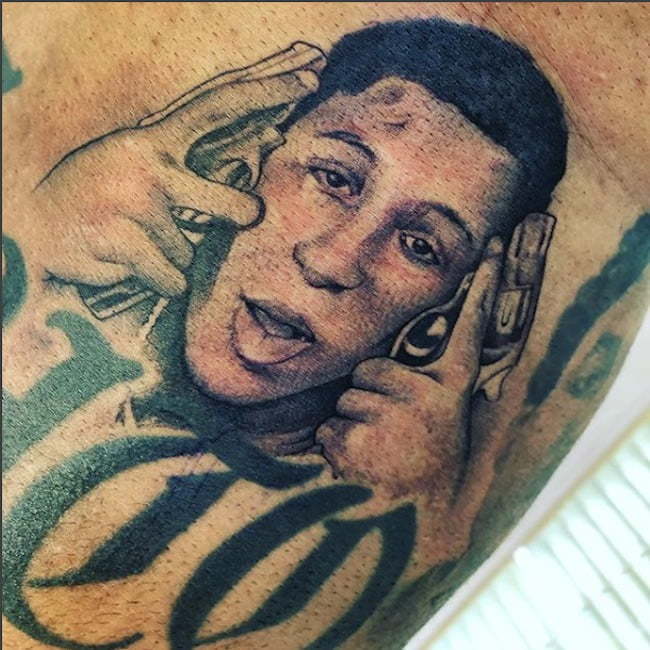 Gates added that he sees a lot of himself in YoungBoy, so he feels the need to take him under his wings and mentor and protect him. "He is young, and I saw a lot of myself in him, and you know am like yeah I love him, so I put him under my wings," he explains.
NBA YoungBoy is currently behind bars in Baton Rouge after being sentenced to 90 days in jail and a year of house arrest for his probation violation. A judge also barred him from performing and using social media for the next year until he gets off house arrest in the summer of next year.
Never Broke Again might also have another child on the way as his on-again-off-again girlfriend Yaya Mayweather is rumored to be pregnant with his child. She was in court last month in Baton Rouge to support the "Slime Belief" rapper.