Popcaan would be the perfect Sebastian in The Little Mermaid, according to dancehall fans.
As Disney work on the cast for the upcoming live-action remake for one of their iconic stories, The Little Mermaid, fans are throwing out their suggestions. Halle Bailey has been cast of the film's star Ariel which cause some ruckus since she is African American. Some folks think that a black girl cant slay the role of a mermaid, but we'll soon see her in action. There still some contention as to who will play Sebastian the crab, who has a "fake" Jamaican accent.
Popcaan, who made his big-screen debut in The Intent 2, is ripe for his next big role in Hollywood. One fan tagged the dancehall star and Disney in a post on Twitter that is now getting a lot of attention.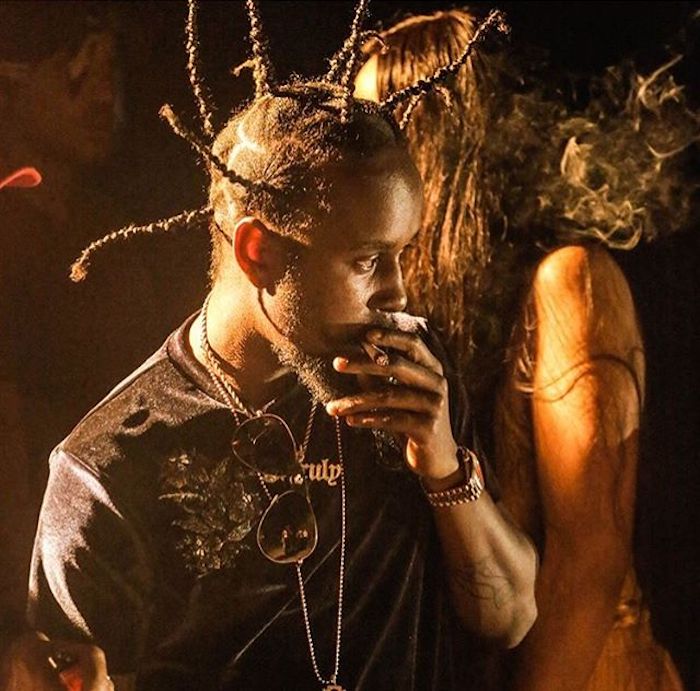 "Guys hear me out, Popcaan as Sebastian the crab," the fan tweeted while adding two photos, one of Popcaan and an iconic image of Sebastian. Poppy reacted with his usual phrase saying, "Trouble."
I totally agree that a Jamaican with an authentic Jamaican accent should play Sebastian. There are a lot of good Jamaican actors in the pool to choose from, and Popcaan is one of them. The dancehall star did a great job with his role as the villain in The Intent 2, and if you think that I am joking, then go and watch the film now on Netflix. The sequel for the riveting crime thrilling would not be the same without Soursop, Popcaan's character.
Nevertheless, Jamaicans will be quite happy if Disney chooses an actor from the island for Sebastian. The studio has yet to reveal any more cast members aside from Halle Bailey who is getting ready to play Ariel. We want to see Popcaan right beside her as Sebastian. TROUBLE.
TROUBLE https://t.co/2d4JfaJ50u

— Popcaan (@PopcaanMusic) July 6, 2019
Under dah sea Dem dead pic.twitter.com/mjyCRPDg7b

— Spliff Bayless ?? (@ftblsince1905) July 6, 2019
Oh my days, if @PopcaanMusic was actually put forward to play Sebastian that would be epic, but I tell you, Disney wouldn't be able to handle the realness. At the most they'd use a palatable Jamaican like Shaggy but in reality they'll get some American with a bad accent to do it!

— Ms T (@Nubikitty) July 6, 2019