Jada Kingdom is going HAM on Shenseea in what's turning into a dancehall catfight.
The two female dancehall deejays have been beefing since last year and now it's very evident the hatred for each other runs deep. In melodramatic live feed on social media, artiste Jada Kingdom, a former gal-pal of Dancehall artiste, Shenseea, refused to acknowledge the existence of the Trending Gyal artiste, arguing that she does not know the new person her once-upon-a-time friend Chinsea Lee, has become. Responding to questions about her broken relationship with the Trending Gyal artiste, the 20-year-old sought to clear the air, suggesting that there was no acrimony between the two, only ambivalence.
"Mek mi mek dis clear; oonu si oonu artist, Shenseea, mi no know har. Me know Chinsea Lee; so whoever is Shenseea, da new person, da new da manufactured person deh weh oonu a support or whateva, mi no know har, mi neva meet har a day inna mi life, trus mi," Jada told her followers.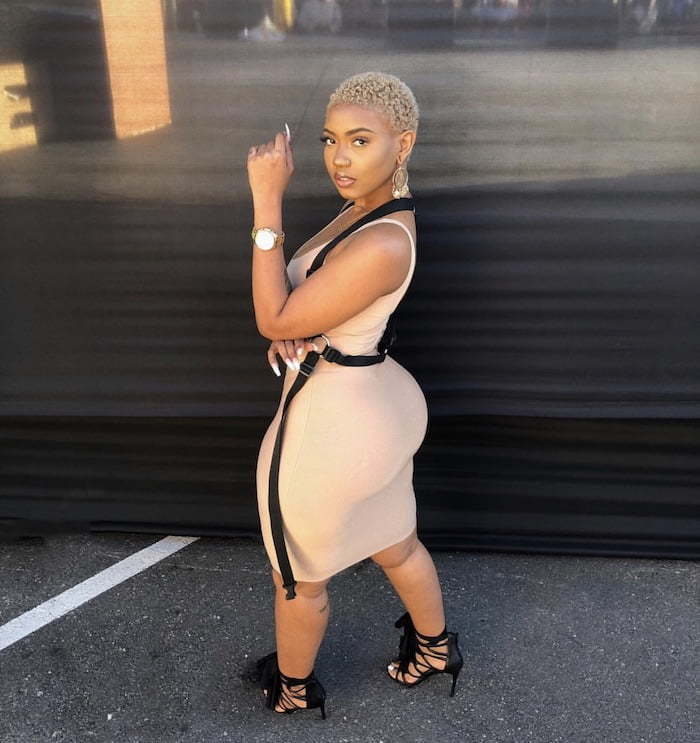 "From Shenseea bus, mi no see har. But Chinsea Lee, mi know har. Dat a di girl weh me did love an rate and dat was my fren. Mi no know who Shenseea is. Stop call up har name to mi; stop call up my name to har. She no inn my way, mi no inna fi har own…cause trus' mi when dem draw mi out, a different settings. Mi an nobaddy no have sh#t; stop call up mi nm wid people," she warned.
Jada, who turns 21 in September, asserted that unlike her former friend, she had not changed one bit.
"Mi a same f$@kin me; di same ghetto bloodc$@#t gyal from Bull Bay; mi no change. Yo can ask bout mi. From back inna school days mi par wid myself, caw me know me kill people. Mi slice people neck wid jus a book leaf. Mi pree different, so me jus stay by my self," she declared.
She also bashed some of her followers who apparently told her she was "hating on Shensseea," labeling them instigators of the conflict who were "too mix up," her sharp responses punctuated with expletives.
"Mi naw hate pon nobaddy. Oonu use badmine fi back every f#@king ting. It played out; it corny; it sound dumb…Oonu can't happy fi mi say mi finally a eat some food…mi kow say mi ught no big and mainstream yet but mi a do mi likkle ting, an mi no inna nobaddy way. Oonu fans oonu too mix up," she countered.
She also blamed fans them for doing what she described as 'building the demons".
"Every minute oonu come ova yah so wid Shenseea name…. But now fans get inna ar head; oonu same fans almost get inna my head, but mi neva mek oonu get inna my head caw me smart. And yo see when mi start talk di truth, oonu start talk out mix-up. What mix-up? Dis is as straight as it can be," she said.