Tekashi 6ix9ine chain is up for grabs, and you can get it directly from his jeweler.
Tekashi69 fans can own a piece of hip hop history or at least own a part of his history. It's no secret that the rainbow-haired rapper's career is currently on the line given his current cooperation with the government in his racketeering case. 69 has been behind bars since October last year when federal agents swoop down on him and take him into their custody. He was subsequently hit with several charges ranching from shooting to robbery.
Like many rappers in the game right now, Tekashi 6ix9ine owes some outstanding money to one of his jewelers in New York. The jeweler Trax NYC is now selling a piece of the rapper's chain since he is currently unable to meet their contractual agreements. Instead of forking over the dough, 69 will instead promote the jewelers business on his social media pages.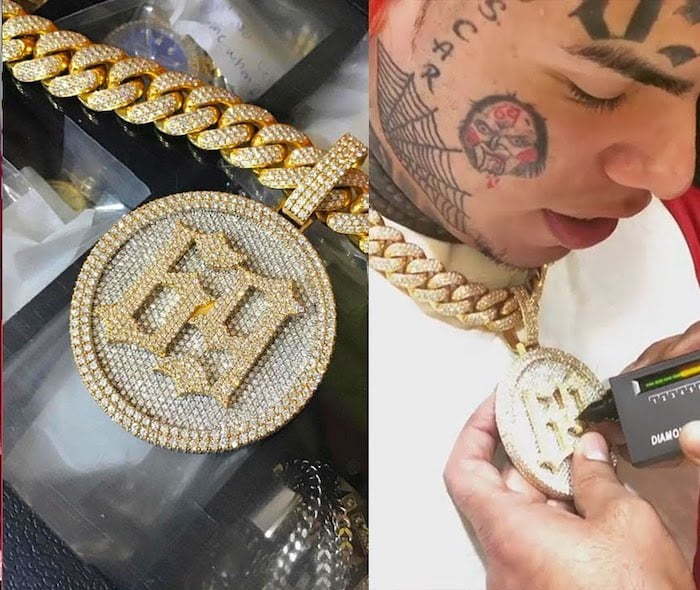 Trax NYC posted a video showcasing the piece of Cuban link chain that Tekashi69 had ordered from them. The jeweler is selling the chain in sections since the average persons aren't able to fork out the possible hundreds of thousands of dollars for the bling. The chain was made as a gift to 69 who agreed at the time to promote the jewelers business in exchange. Instead of melting down the pricey necklace, the jeweler decided to auction it off to anyone who wants to own a piece of Tekashi 6ix9ine history.
After all his career might be history given the current "snitch" label placed upon him. Nevertheless, in 2019 he might be able to mount a comeback since the game has changed a lot over the years.