Meg Thee Stallion has been in the news a lot lately whether for the sake of questioning if she pens her own rhymes or in this case if she is really in college.
Earlier this week, Meg Thee Stallion posted a photo of herself on Instagram in quite a revealing outfit which is no surprise in this era of rap culture and social media clout. However, one user who was not for it commented, "Does she own anything other than a crop top and booty shorts?" Meg replied, "@kosherdillpikl my home, my money, currently working on owning my degree… anything else?
If anyone had their doubts about Meg The Stallion's enrollment and if she was really pursuing a degree, they could satiate their curiosity with the photo she posted just yesterday. The image of the rap artist on her school campus decked out in business attire was captioned, "I miss being on campus lol I think I'll start regular classes again in the fall (for those who don't kno I had to start online classes since I started getting so busy)."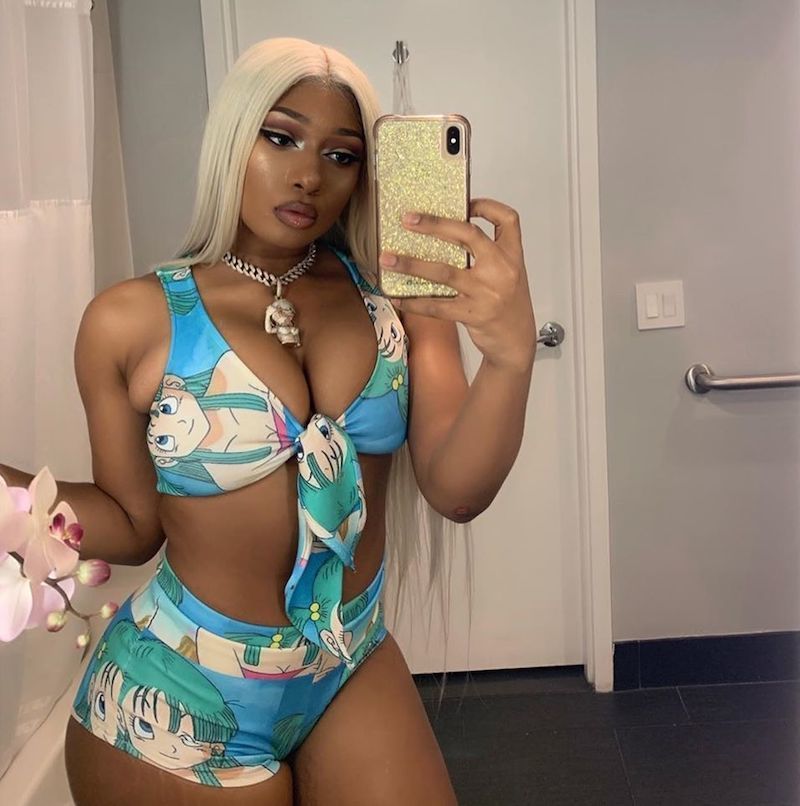 One fan on IG was not convinced that she is a college student. "She ain't no real student lmao if u in college u already know u going in sweats and slides ain't nobody got time to get dolled up like this," the fan wrote. Meg Thee Stallion who is infamous for replying to fans and users online when they seem to get a bit out of line, decided to go with a rhetorical question and a bit of sarcasm when she replied "@inhale_amyy I'm not a real student because I have on a suit? In my program, they advise us to dress business casual so yea I got time to get "dolled up." Quite a classy response.
Most users online are showing their respect for Meg Thee Stallion advocating for higher education and praising her for pursuing her degree, but some still aren't convinced. Rappers will do anything for clout these days but would an artiste really go this far to convince us? Not so much. According to Wiki, after taking time off school, Megan resumed her studies at Texas Southern University in health administration where she is a third-year student as of 2019. Meg also talked to Billboard in December about being in school and trying to balance her career with her education.
This is a step in the right direction for a culture that has seemingly started to encourage and prioritize the wrong things. A female rapper getting her degree is just what other young females and even males in society need to see happening in the industry to influence that drive for higher education. All we want to say is keep going Meg! Get that degree!